We Are What We Build. 
It's more than just a tagline.
For nearly 50 years, DonahueFavret has become a trusted partner in the construction industry. We build the communities in which we live and work and cherish the relationships we've developed that often lead to us working with the same clients time and time again. Together, these things drive us to be the general contractor of choice throughout the Gulf South. In total, our dedicated team has built a nationally award-winning portfolio of diverse projects across all major sectors of development valuing more than $1.5 billion. 

And we're just getting started.
As a 44-year strong general contractor, we provide high-level expertise throughout Louisiana and the Gulf South. Our work is diverse. Building an award-winning portfolio requires close collaboration with our clients and trade and design partners. We monitor and adjust to shifting trends across our industry, focusing on safe and effective management and quality project delivery regardless of scale.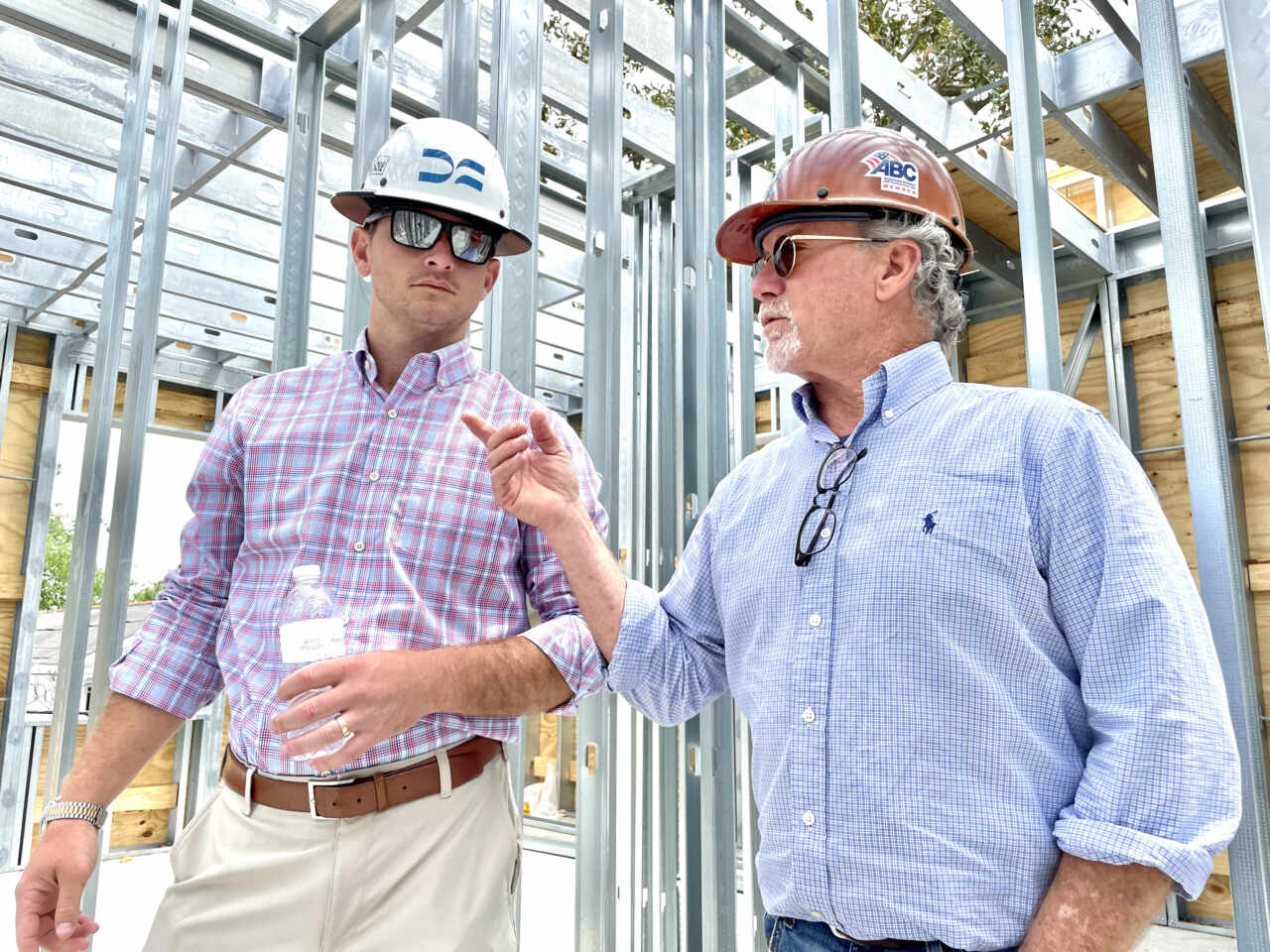 Our History
1979

Company founded as Jack Donahue Contractors, Inc.

1981

Maura Donahue joins the company

1983

Bob Favret joins the company

1988

Company name changed to DonahueFavret Contractors, Inc. to recognize the significant impact Bob Favret made on the company

1990

John L. Donahue, III joins the company

1994

DonahueFavret earns its first of many Associated Builders and Contractors National Excellence in Construction Award for the Episcopal Conference Center. The 25,000 square foot project was completed with Jahncke Architects and is located in Robert, Louisiana.

1998

John L Donahue, III & Maura Donahue become partners/shareholders in DonahueFavret Contractors.

2005

Maura Donahue becomes the first female and Louisianan to serve as Chairman of the Board of the United States Chamber of Commerce.

2006

DonahueFavret partners with ABC's "Extreme Makeover: Home Addition" to rebuild and restore First Emmanuel Baptist Church in New Orleans, post Hurricane Katrina.

2008

Jack Donahue is sworn in as the Louisiana State Senator representing District 11.

2008

DonahueFavret completes 200 Carondelet, a 190,000 SF adaptive reuse of a 23-story commercial building into 189 high-end urban apartments. The project would win an ABC National Award of Merit and National Best Residential Project from McGraw-Hill Construction.

2009

John L. Donahue, III named President and CEO of DonahueFavret Contractors, Inc.

2010

DonahueFavret completes Chalmette Elementary School, a new 117,000 SF facility built on the site of the original school building destroyed by Hurricane Katrina.

2010

Bob Favret passes away, leaving his legacy as a vital part of DonahueFavret's growth and success

2010

Maura Donahue succeeds Bob Favret and becomes Executive Vice President of DonahueFavret Contractors.

2011

DonahueFavret completes the 1.2 million SF, $116.8 million renovations to the Hyatt Regency New Orleans

2019

Lauren Andrews, Bryan Hodnett, David Dupre, Patrick Descant, and Matt Weeks become shareholders of the company

2021

DonahueFavret completes the ground-up 80,000 SF new Cancer Institute for Thibodaux Regional Health System. The project would go on to be featured in Healthcare Design Magazine and win an ABC Bayou Chapter Excellence in Construction award.