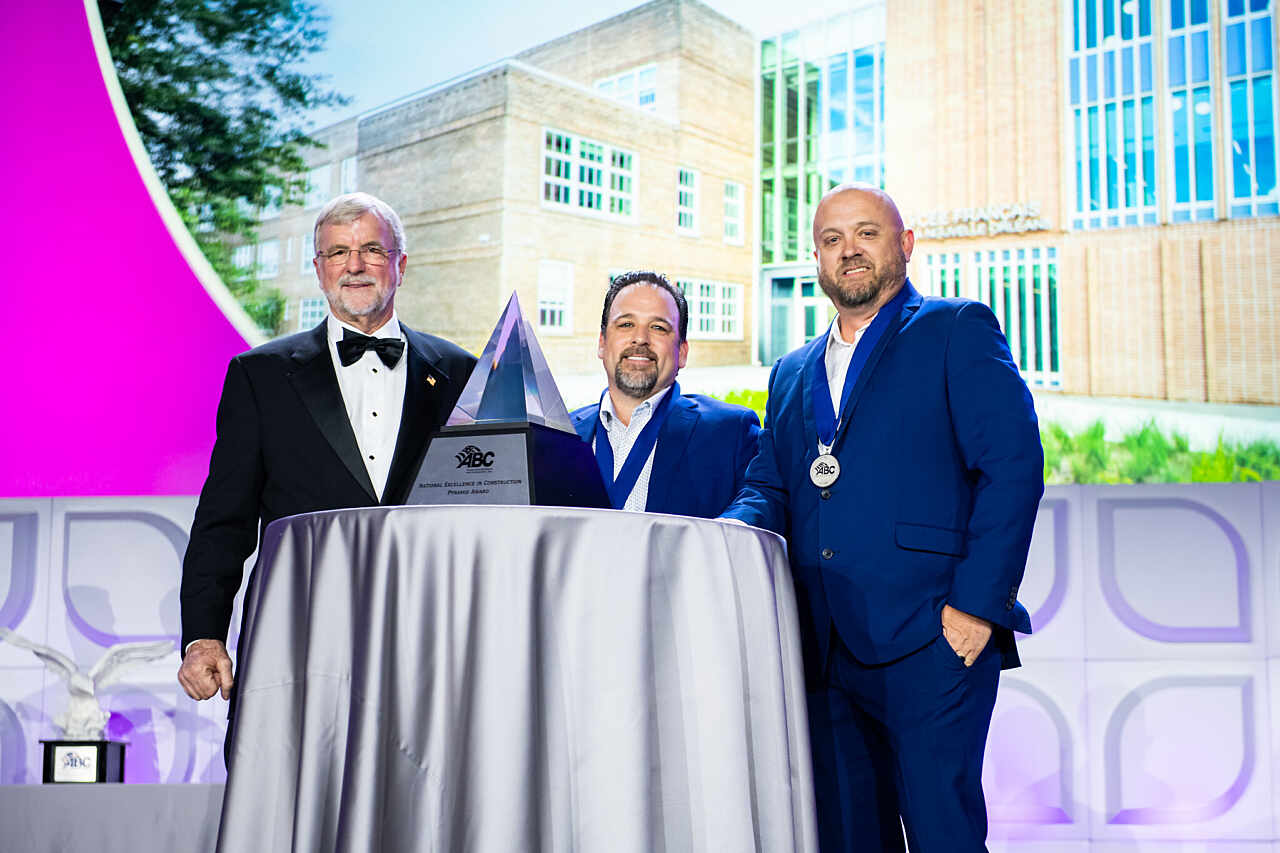 A Commitment to Excellence.
In over 40 years, our team has earned more than 35 awards, including 12 National Awards of Excellence from Associated Builders & Contractors.
We do this by continually investing in our people and putting our client's mission first. Always.
ABC National Excellence in Construction Awards
Each year Associated Builders and Contractors (ABC) honors the nation's most innovative and highest-quality construction projects with its "Excellence in Construction" (EIC) award. Awarded only to one project in each major category of construction, the EIC award requires contractors to demonstrate superior construction delivery, project management, and safety. Projects earning this prestigious award have overcome significant challenges during construction while still achieving world-class results for their client and community. Our team is humbled to have earned 12 EIC awards throughout our history.