Office space conversions and university investment are driving growth in the life sciences sector.
Despite current economic challenges, the life sciences sector, primarily laboratories and R&D facilities, is still predicted to show positive long-term growth in the coming year. According to a recent article by Jones Lang LaSalle, much of this high demand is driven by continued investment in health and wellness, a focus that took great precedence over the last few years. In fact, according to CBRE, under-construction projects across the country in life sciences have increased by more than 40 percent in the last year. Real estate experts predict an upturn in demand for the current Class A and B market where we've seen a prevalence of new and renovated space in recent years. Companies defensively took more square footage than what was needed in 2021 with many now sitting on move-in ready high-quality space. Developers see this as a creative opportunity to convert these under utilized office spaces into labs and other R&D facilities. As such, these conversion-type projects are up nearly 50 percent.

Challenges in converting office space to labs and R&D
Converting other property types into labs and R&D space presents its own set of challenges. In fact, many of the new facilities we see across the Greater New Orleans area are examples of adaptive reuse. Life sciences facilities typically require more specialized amenities like clean rooms, vivariums, and negative-pressure rooms, for example – amenities usually not provided in standard office-type buildings.
Close coordination is critical with MEP partners throughout design and construction. Increased plumbing is needed for medical gas, emergency showers, eye wash stations, and sinks. HVAC systems typically run 24/7 with ventilation that allows for 100 percent outside air. Emergency generators and uninterrupted power supply are required, especially throughout the Gulf South during hurricane season.
The transformation of the existing medical office building at Baton Rouge General into a new infusion therapy center overcame many of these same challenges. As a retrofit design-build project, our team utilized existing major utilities to maintain the aggressive 60-day build-out schedule.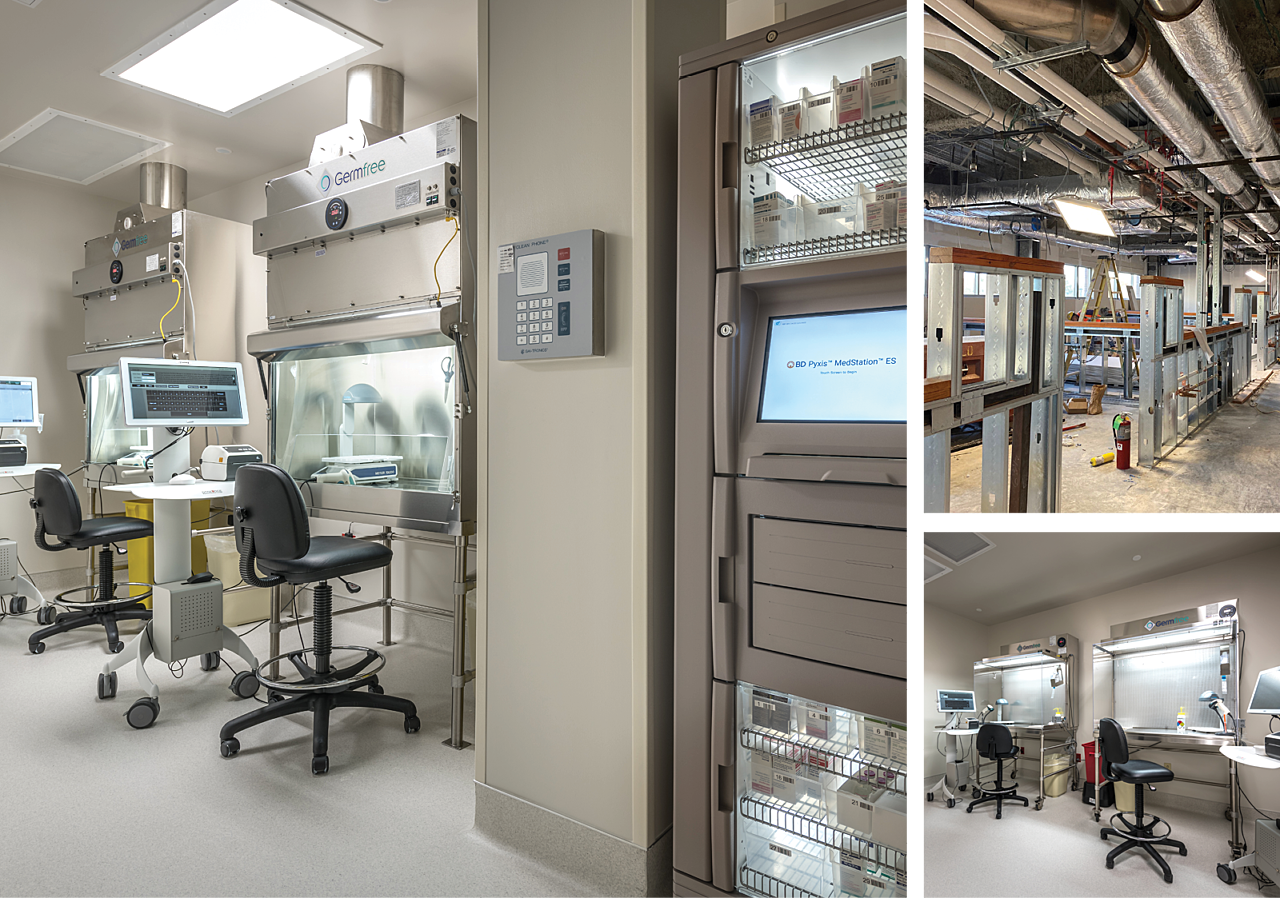 Located on the third floor, the new 12,000 SF build-out included a significant amount of additional MEP, HVAC, and exhaust systems required to safely operate the pharmacy and chemo hoods. Close collaboration was needed with the commissioning agent and third-party specialty consultants to balance the pressurization in the room housing the hoods.
The unique requirements for new and converted life sciences spaces are costly.
In some cases, the cost to construct a new laboratory, for example, can be more than triple that of traditional office space. However, renovated lab space is still more cost-effective than ground-up construction especially if the owner can utilize historic tax credits. Again, a large portion of the cost difference is seen in the increased MEP requirements. Still, investors are showing strong returns and remain optimistic.

Higher education brings continued demand for labs, new facilities.
Universities are among those users playing a key role in these projects. Innovation occurs rapidly in the life sciences industry, with growth and demand being driven heavily by products that offer longer life expectancy and healthier lifestyles. Institutions place great weight on sustainable design and building practices for these types of spaces given that the requirements differ from traditional classrooms and office/administrative spaces. Resiliency, flexibility, and adaptability are fundamental guiding principles.
Our team recently finished renovating Tulane University's fifth floor of the Hutchinson Building, retrofitting the 4,000 SF classroom into a flexible, open-format lab space for microbiology and immunology.
Nearly half the costs associated with this renovation consisted of extensive new mechanical, electrical, and plumbing systems. Unlike the 16-foot floor-to-floor height desired for most new lab spaces, this retrofit only had 11 feet available from floor to floor. Electrical was held tight to the ceiling. Plumbing and ductwork were run beneath electrical, and the sprinkler was run beneath ductwork and plumbing while still holding above the 8-foot threshold. This process was heavily coordinated with our trade partners.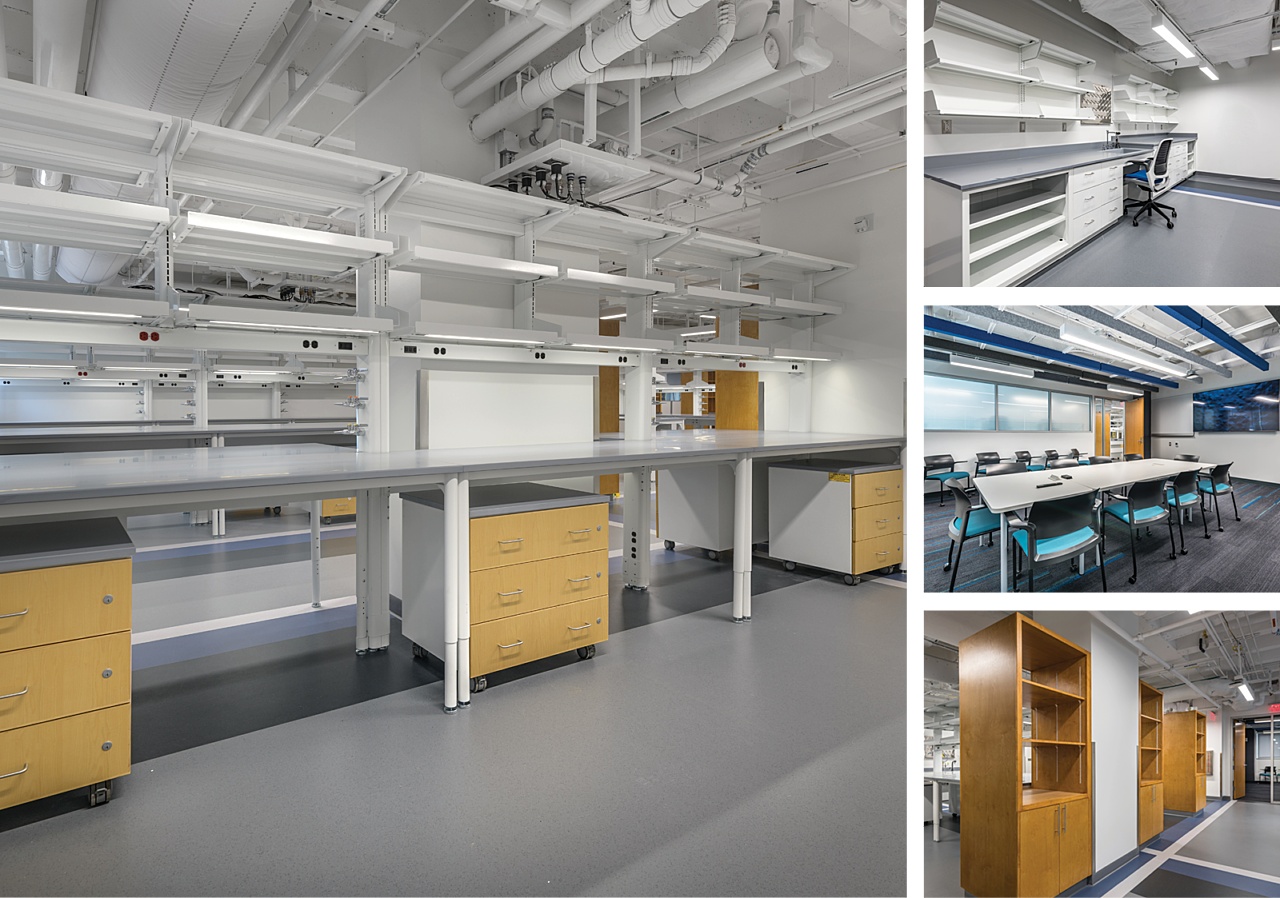 The volume of ductwork required to fit out the lab space was significant, including the HVAC system required to introduce large volumes of outside air needed to achieve significant air change-over. The ability to maintain both positive and negative pressures in certain spaces is also critical at times. Quick-connect gas panels were installed at key points in the ceiling, allowing lab users efficient access to various gases piped in from an isolated source. In all, this new lab space has become a model for future build-outs within the university.
A return to normal.
As universities strive for a return to "normal" again, students and faculty are beginning to return to more on-campus lifestyles. We have already seen an increase in demand, for example, for classrooms, sports facilities, and student housing.
This is heavily supported in life sciences, where remote working is not as prevalent in labs and R&D spaces compared to traditional office space. This gives investors even more of a reason to remain bullish on these types of projects.

Noteworthy Projects
& Recent Completions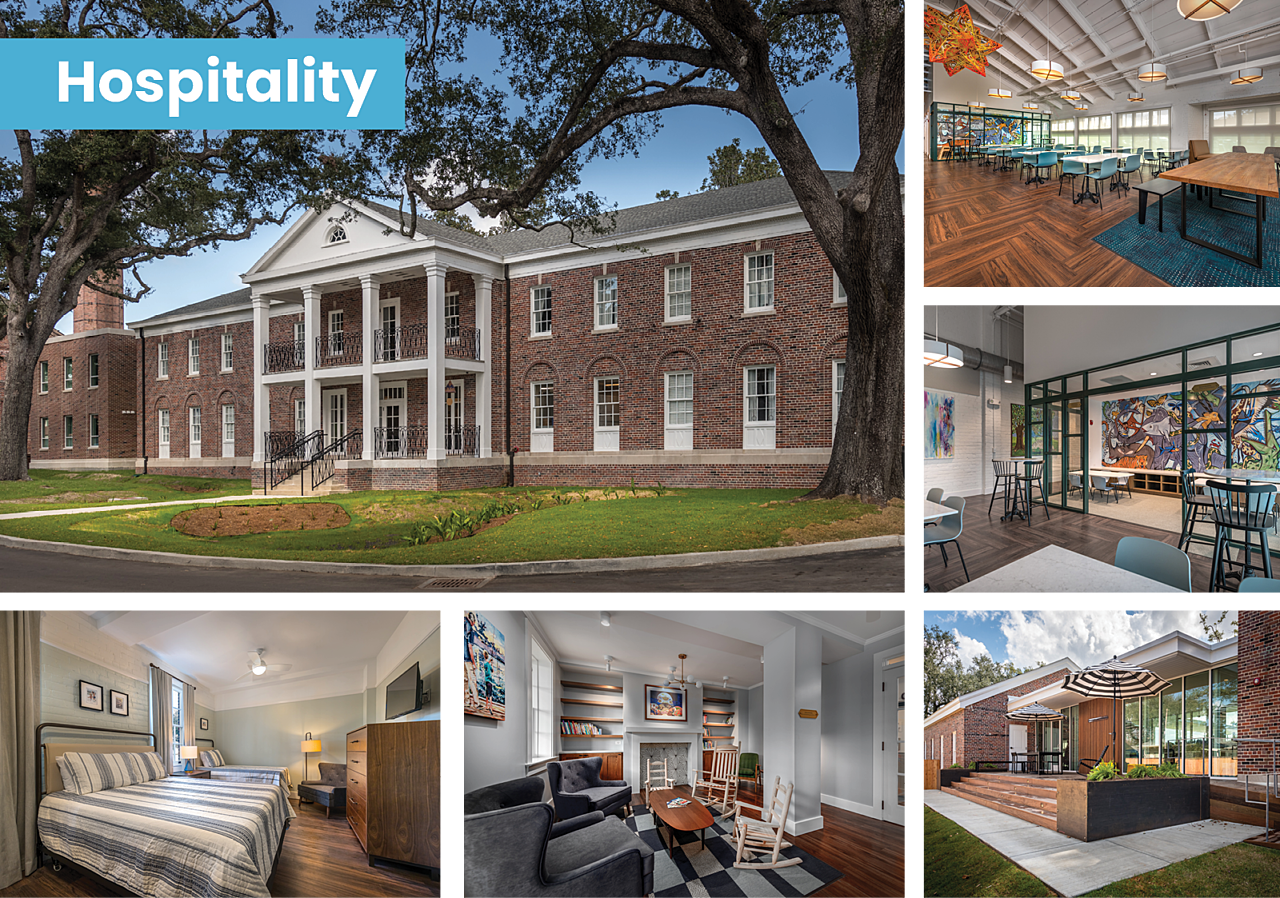 Ronald McDonald House Expansion
Our team recently completed the historic renovation of these two nearly 90-year-old buildings for Children's Hospital New Orleans. Ronald McDonald House Charities of South Louisiana has a new home. Once two separate buildings, Buildings 4 and 5 are now combined into one 17,000 SF facility providing temporary residential assistance to families whose children receive medical treatment at the hospital. The buildings were meticulously restored and revitalized to match existing design features originally found on campus.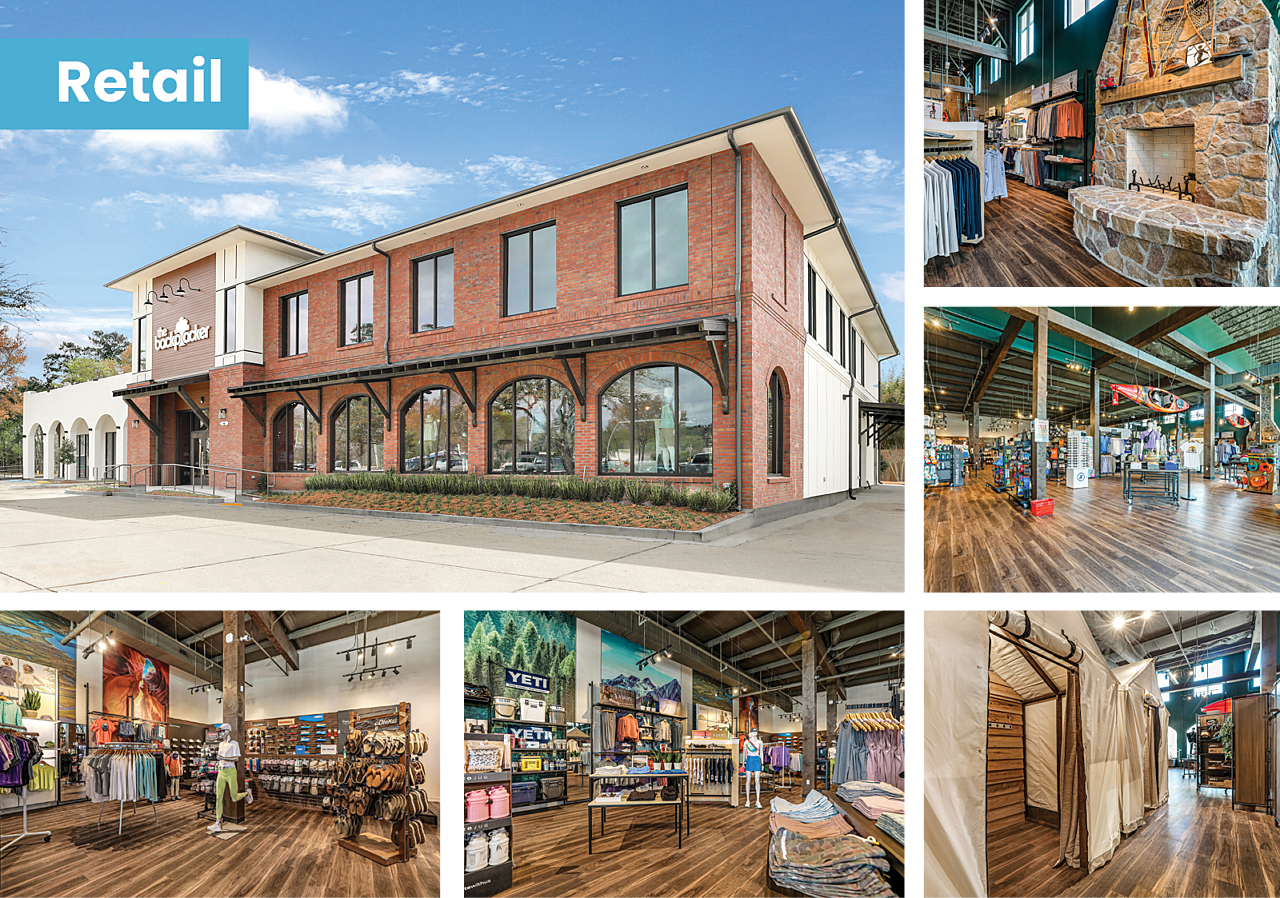 The Backpacker
One of the newest additions to the Northshore's retail offerings, The Backpacker is a 7,000 SF retrofit of an existing commercial space.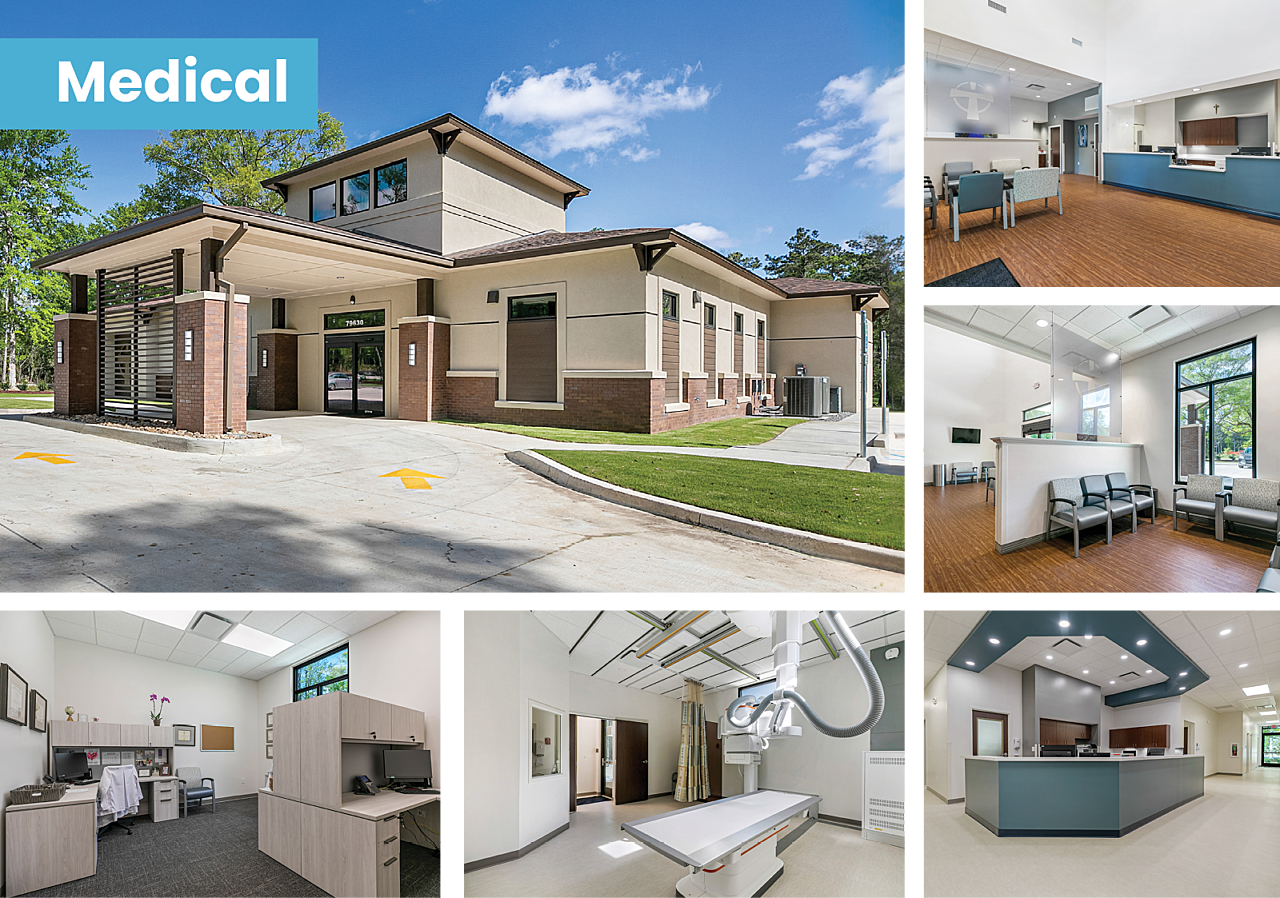 OLOL Physician Group Clinic
This new Walk-In Clinic in Bush, Louisiana recently celebrated its grand opening. This design-build 5,000 SF wood-framed building features imaging equipment, labs, exam and procedure rooms, as well as a multipurpose training space. This clinic will provide traditional primary care as well as walk-in access to families throughout the Waldheim-Bush communities seven days a week.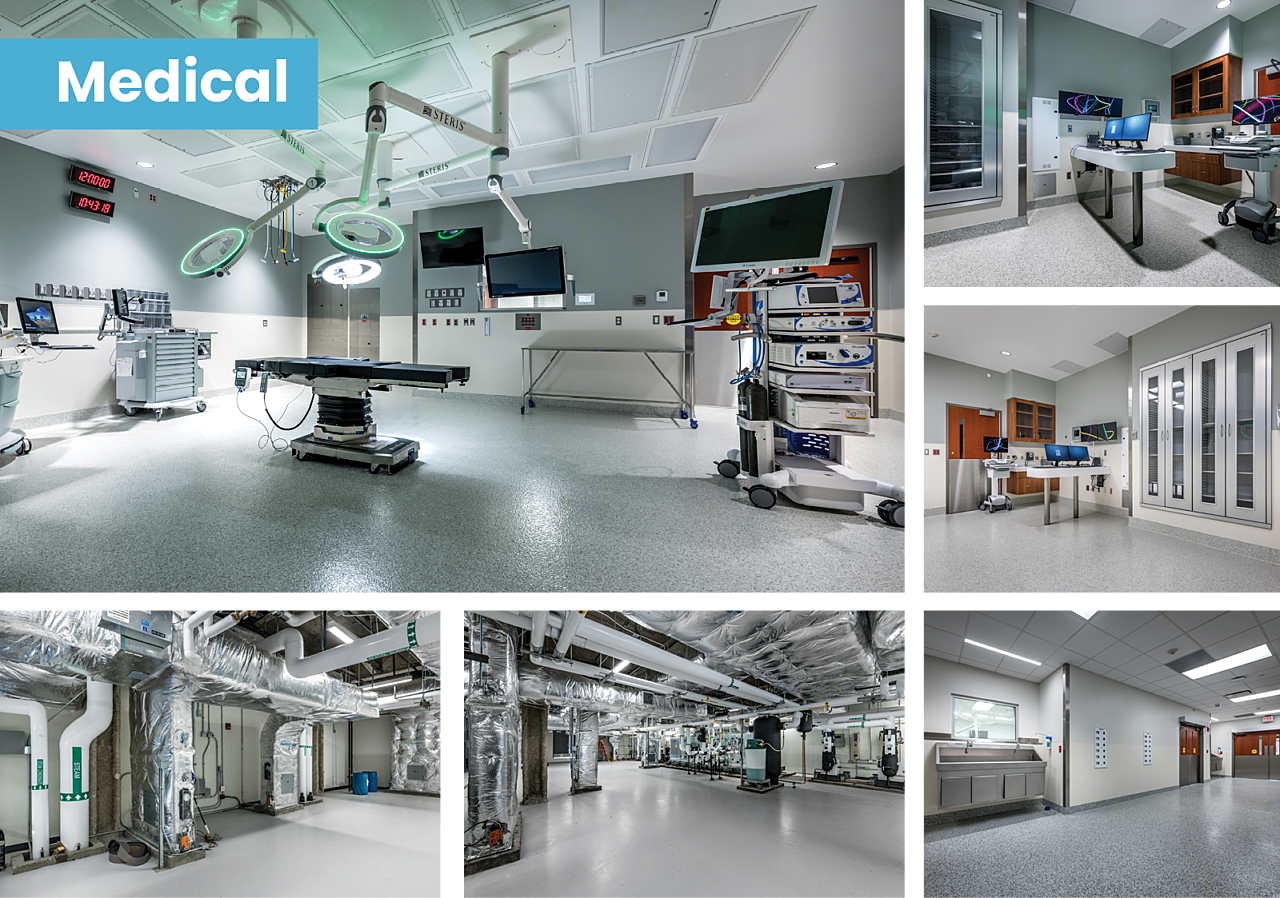 TRHS Operating Room Expansion
With a fast-tracked schedule, the expansion to Thibodaux Regional's facility brings four new operating rooms and a complex mechanical penthouse into operation. The preconstruction process allowed for the preorder of long lead materials such as steel and MEP equipment. The addition abuts existing operating rooms which remained in operation during construction.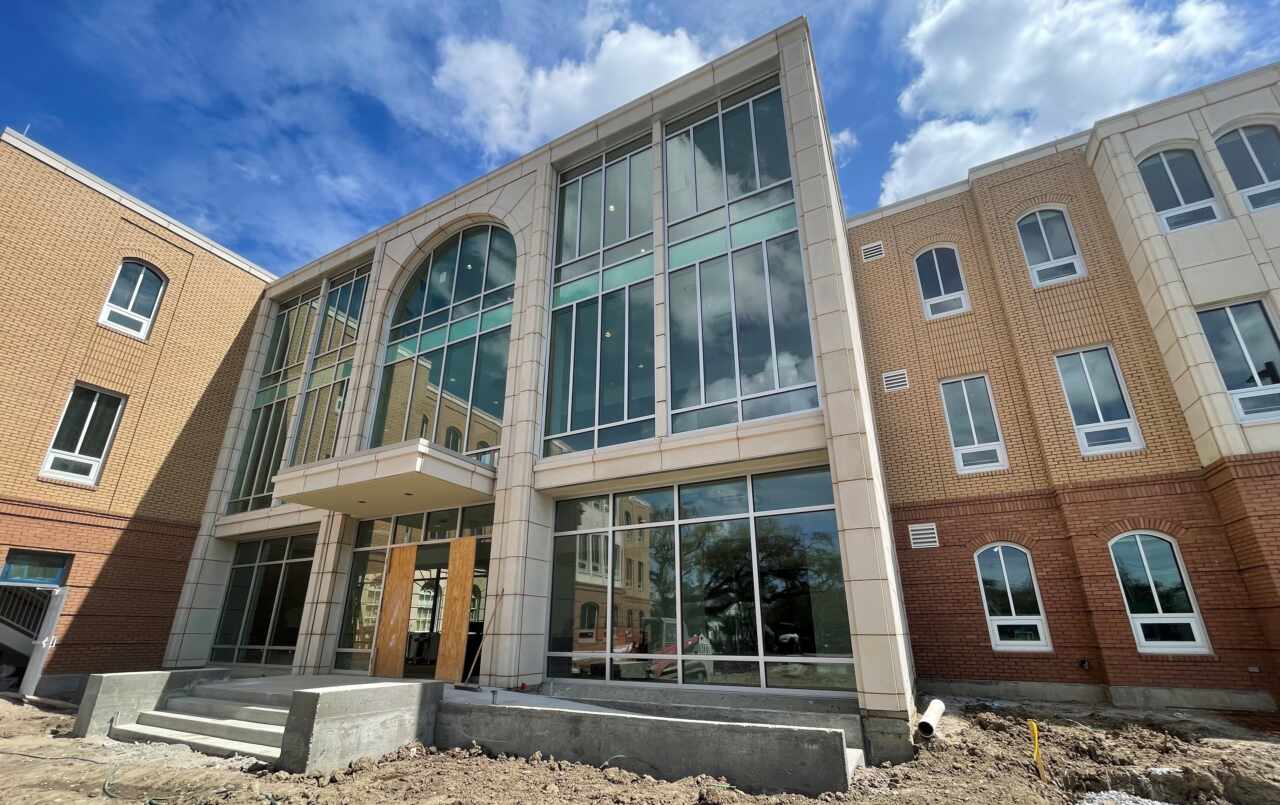 Poydras Home
Our team continues to make great progress on the additions and renovations to Poydras Home, an 80,000 SF senior care facility scheduled for completion this summer.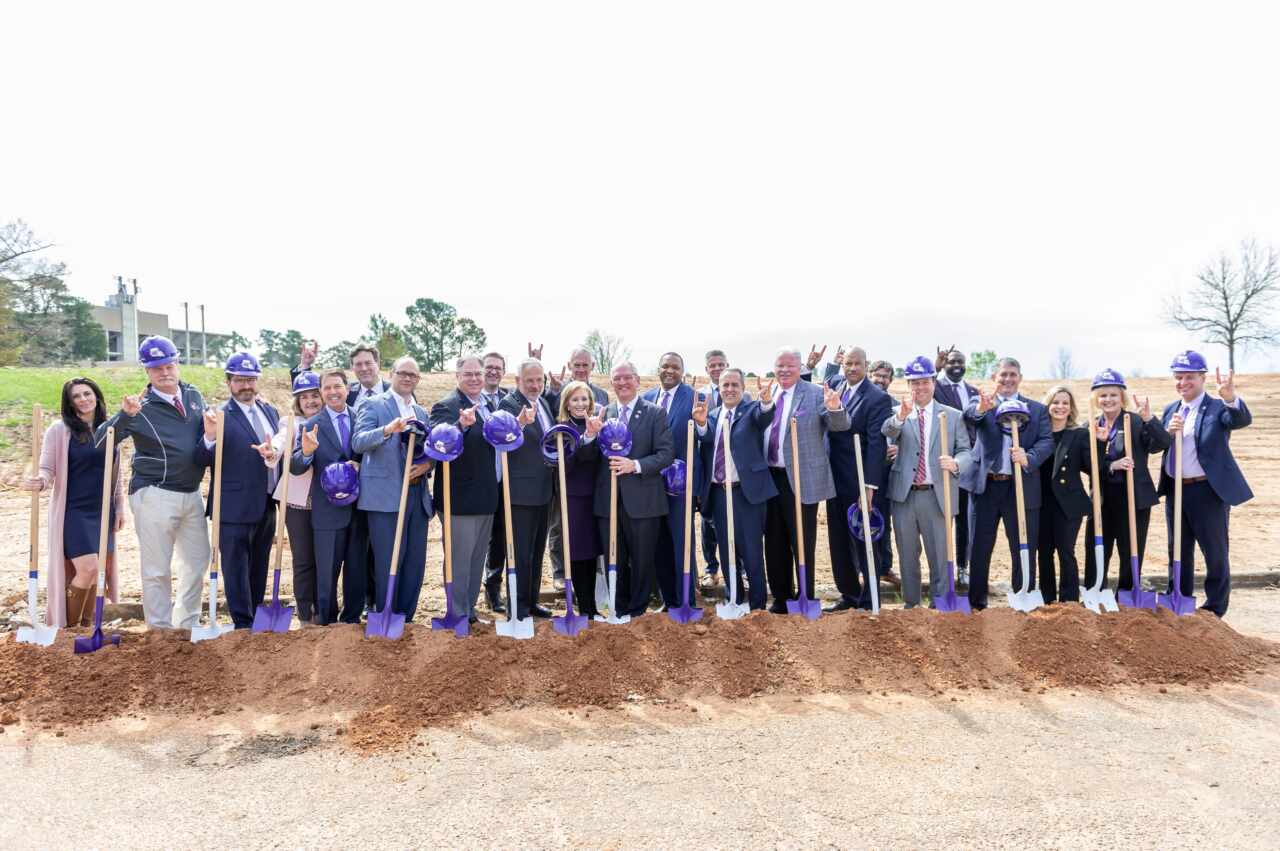 Northwestern State University Alost Hall
Formerly Kyser Hall, Alost Hall at Northwestern State University celebrated its official groundbreaking. Our team recently completed demolition of the existing building.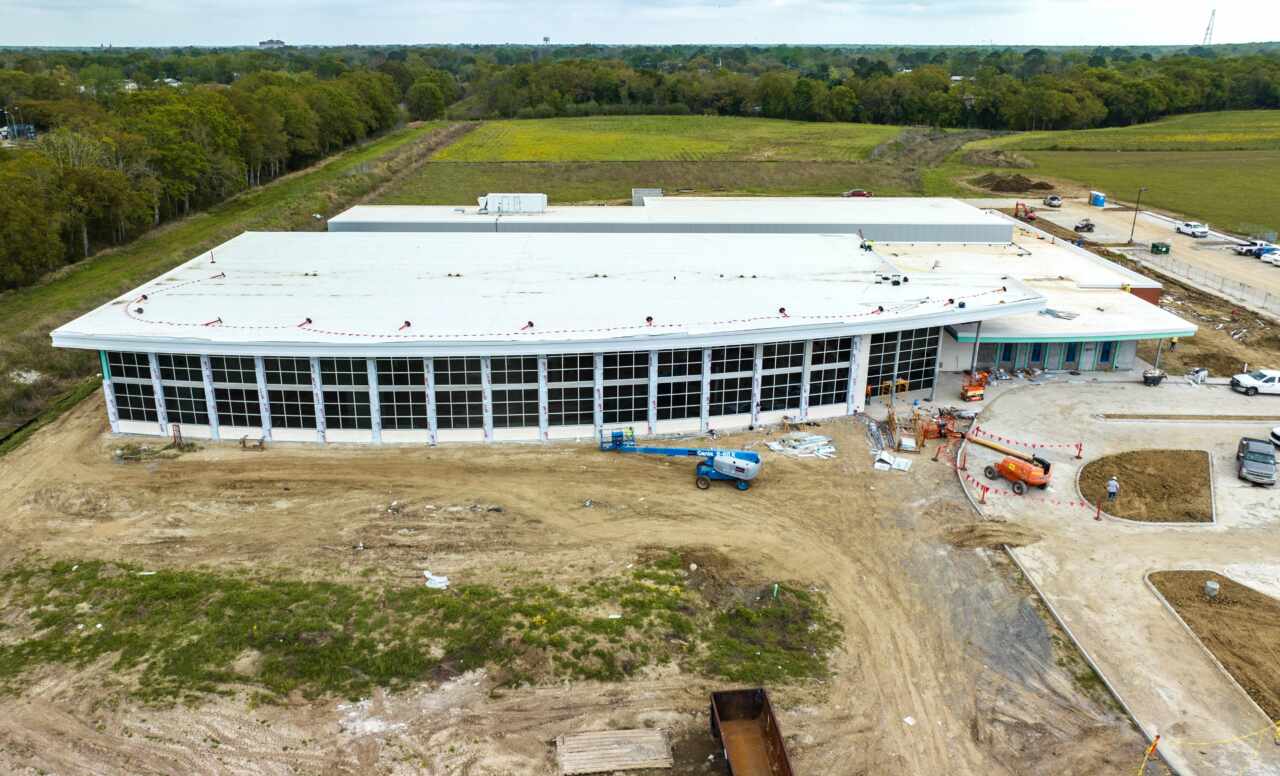 Franklin Hospital Foundation Wellness Center
Scheduled for completion this spring, Franklin Wellness Center will be a 63,000 SF community asset offering health and wellness amenities and medical facilities. This project followed a CMAR delivery process.
Matt Bowers Ford
Our team has started construction for this 40,228 SF design-build renovation for Matt Bowers Ford. Located in Metairie, Louisiana, this auto dealership is on track for completion early next year.
DonahueFavret Earns National Awards
Driving FORE Charity Back for Another Round
Mark your calendars!
We look forward to seeing everyone again this fall for another successful tournament. Get your teams ready now! For anyone still interested in sponsoring the event, please contact Lauren Andrews at 985.626.4431 or at laurena@donahuefavret.com.