Historic restoration breathes new life in New Orleans French Quarter.
Hotel Indigo-French Quarter, a new 10-story, 143-key IHG boutique hotel, is the conversion of the historic Royal St. Charles Hotel that DonahueFavret completed two decades ago. Already familiar with the building, our team was contracted to complete both preconstruction and construction services for the conversion that, in addition to guest rooms, would bring a complete overhaul to the public spaces and associated infrastructure. We were also able to secure tax abatement incentives which allowed the investment team to increase overall project value.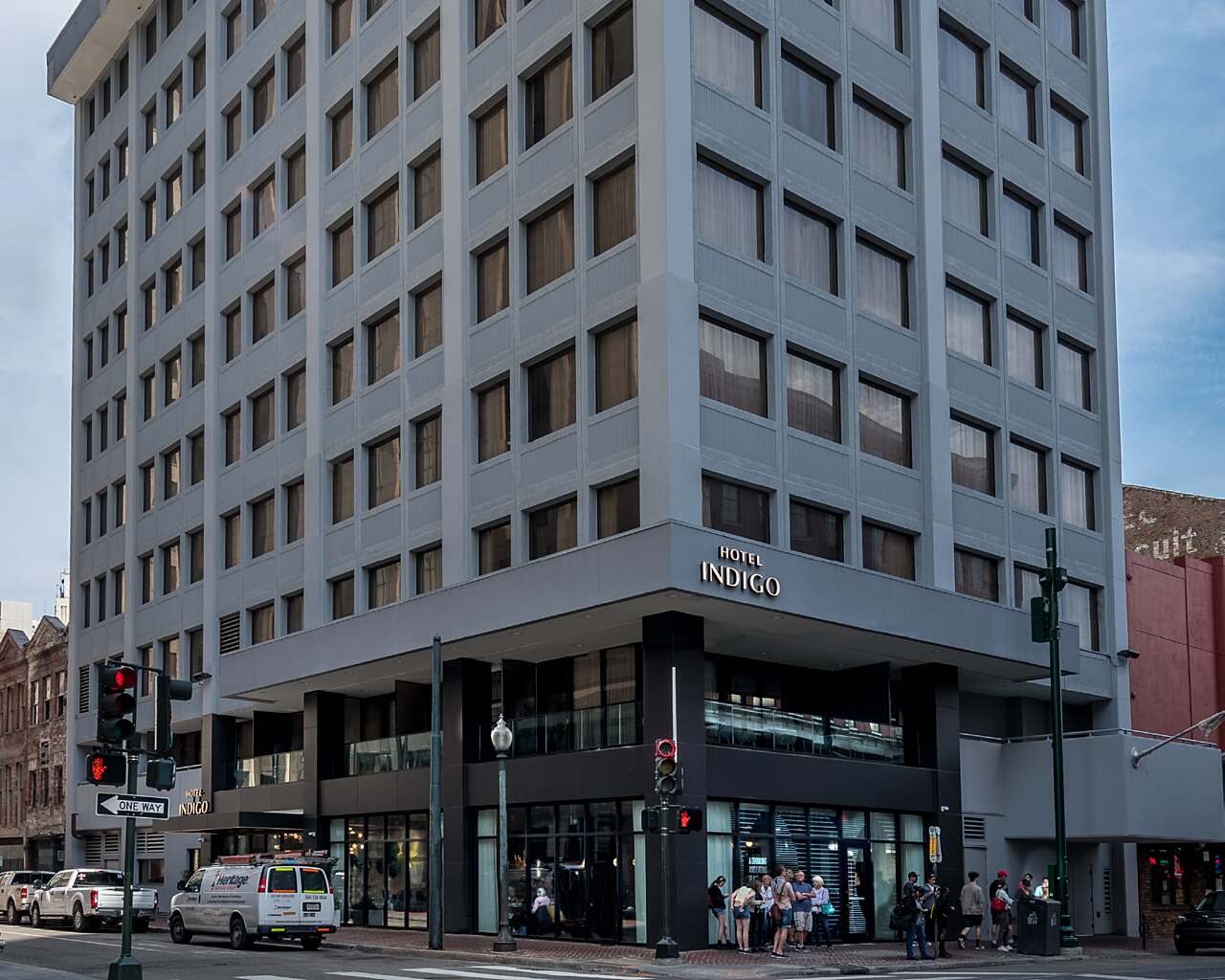 Owner

NS Hotel Partners

Architect

Project Location

New Orleans, LA
Out with the old.
The new boutique hotel now includes 143 rooms and suites wherein all finishes were renovated, including nine balconies that overlook St. Charles Avenue. It includes an on-site health and fitness center, and a total of 3,000 SF of meeting space. Bathrooms were converted from tubs to showers with all new custom-built vanities. The public spaces were a complete overhaul including new bar, check-in desk area, MEP infrastructure, and an all-new full-service kitchen.
Intricate Design.
The quality of craftsmanship blends traditional southern design elements with a contemporary model of French Quarter hospitality. Brass finishes throughout the hotel mimic the instruments of the musicians for which the city is known. Many other finishes were custom fabricated to achieve a similar outcome. Haut blue paint in the guest bathrooms are reminiscent of traditional southern porch ceilings mixed with modern hexagonal porcelain tiles. At the guest room levels, streetcar track-inspired carpet "transports" guests to their rooms.
The Hotel Indigo brand will help us capture the special appeal of this property with its efficient use of space, terrific access to both the French Quarter and the Central Business District and singular guest experience.
Tim Nystrom, President, CEO & Partner
Newstream capital partners