Promoting human health & well-being throughout the region.
Thibodaux Regional Health System's goal is simple: reduce the need for acute care in the community and keep people leading healthy lifestyles. Located adjacent to a new 80,000 SF state-of-the-art cancer institute, the existing TRHS Wellness Center opened in 2018 with this goal in mind. Annual visits reach over 350,000 where they serve more than 5,000 members across the Houma, Thibodaux, and Raceland, Louisiana region.
In order to better support this goal, TRHS embarked on a four-year journey to expand its existing Wellness Center by building a new state-of-the-art Sports Complex on the existing campus. The purpose was, again, to further integrate health and wellness into the community, but this time through sports. By doing so, TRHS can provide members of the community, particularly high school and early college students, the chance to play sports at the highest skill level available.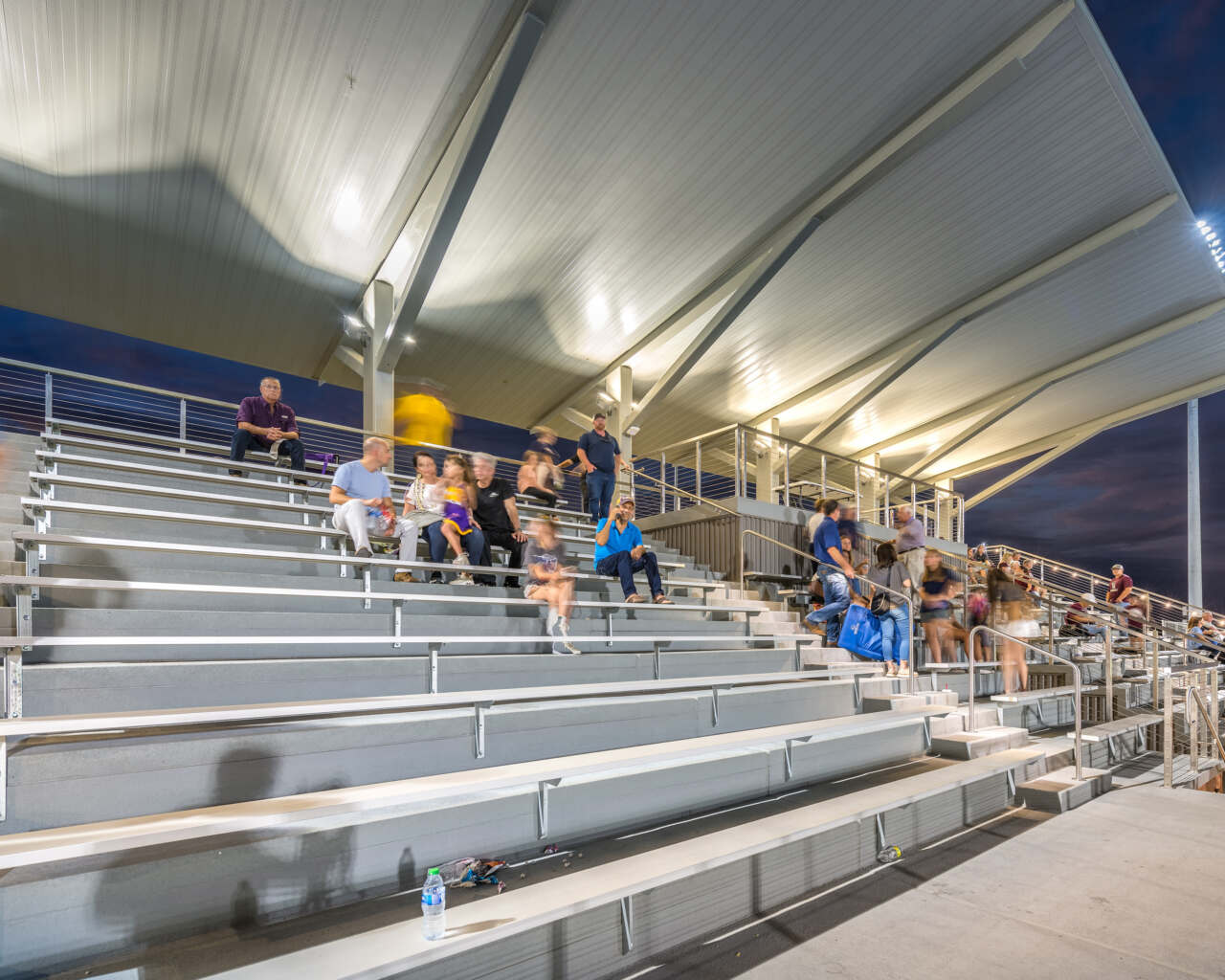 Completion

12 months (2022)

Owner

Thibodaux Regional Health System

Architect

Project Location

Thibodaux, LA
Quality craftsmanship.
As a non-profit, TRHS privately funded this 24-acre expansion. Working in close collaboration with our team, the design team, and Nicholls State University (NSU), TRHS has developed this new Sports Complex with all fields and amenities built to NCAA standards. Not only is the facility open to the members of the Wellness Center, but it also offers support to the university and their sports programs – primarily soccer and tennis.
The site includes 12 sand volleyball courts and associated spectator seating, making them the largest NCAA courts in the region. an 8-lane track along the perimeter of the field, and 12 tennis courts – again, all of which are built to NCAA standards. Located within the tennis grandstand is a pro shop. Lastly, the site features an outdoor basketball court built and striped to high school standards, a half-acre central retention pond, and a three-quarter-acre detention pond built to comply with stormwater regulations located on the southern end of the football/soccer field.
This isn't just about today, but it's about a better tomorrow. This is a great opportunity for our youth in this community to experience the chance to improve as an athlete and as a person… the people here that work with you will work with you all the time.
Mike Detillier, Sports Newscaster, WWL
during the grand opening of the Sports Complex