Improving the health of an entire region.
The four-story state-of-the-art Cancer Institute for Thibodaux Regional Medical Center brings innovation and technology together under 80,000 square feet to provide the Louisiana Bayou Region with the best possible cancer treatment available. The facility includes radiation therapy and chemotherapy infusion, medical and radiation oncology clinics, clinic space for visiting oncology specialists, an education center, an activity center, a diagnostics center, a laboratory, an onsite pharmacy, a conference center, and a chapel. 
The Cancer Institute will also further integrate wellness services with the latest treatments and is an important element in achieving Thibodaux Regional's ongoing vision to improve the health and wellness of the region.
Completion

24 months (2021)

Architect

Project Location

Thibodaux, LA
A challenging build.
The process of building this new ground-up facility was not met without its challenges, however. Relocating operational radiation equipment, rerouting patients into the existing facility during construction, a global pandemic, and two active hurricane seasons made careful logistical planning during the construction process critical to providing unhindered operations for patients and staff.
Approximately 3 weeks into the start of construction, our team set about the unusual task of constructing the new facility on top of an existing operational linear accelerator(LINAC) and CT Simulator – radiation equipment housed in large vaults critical to cancer treatment. A client-driven decision was made at this time to relocate the CT Simulator from the existing Cancer Center to a spare empty LINAC vault, therefore changing the phasing schedule previously established for the project.
Intricate and detailed craftsmanship
Construction of the atrium from January through August 2021 consisted of at least 16- hour days working 7 days per week. Our team made the decision early on to construct the upper portion of the atrium using an 80-foot man lift. Shoring and crane mats were used to support the crawl space underneath. The fourth floor and ceiling were both fully constructed using this lift, given the intricacies of the design and detailed craftsmanship required.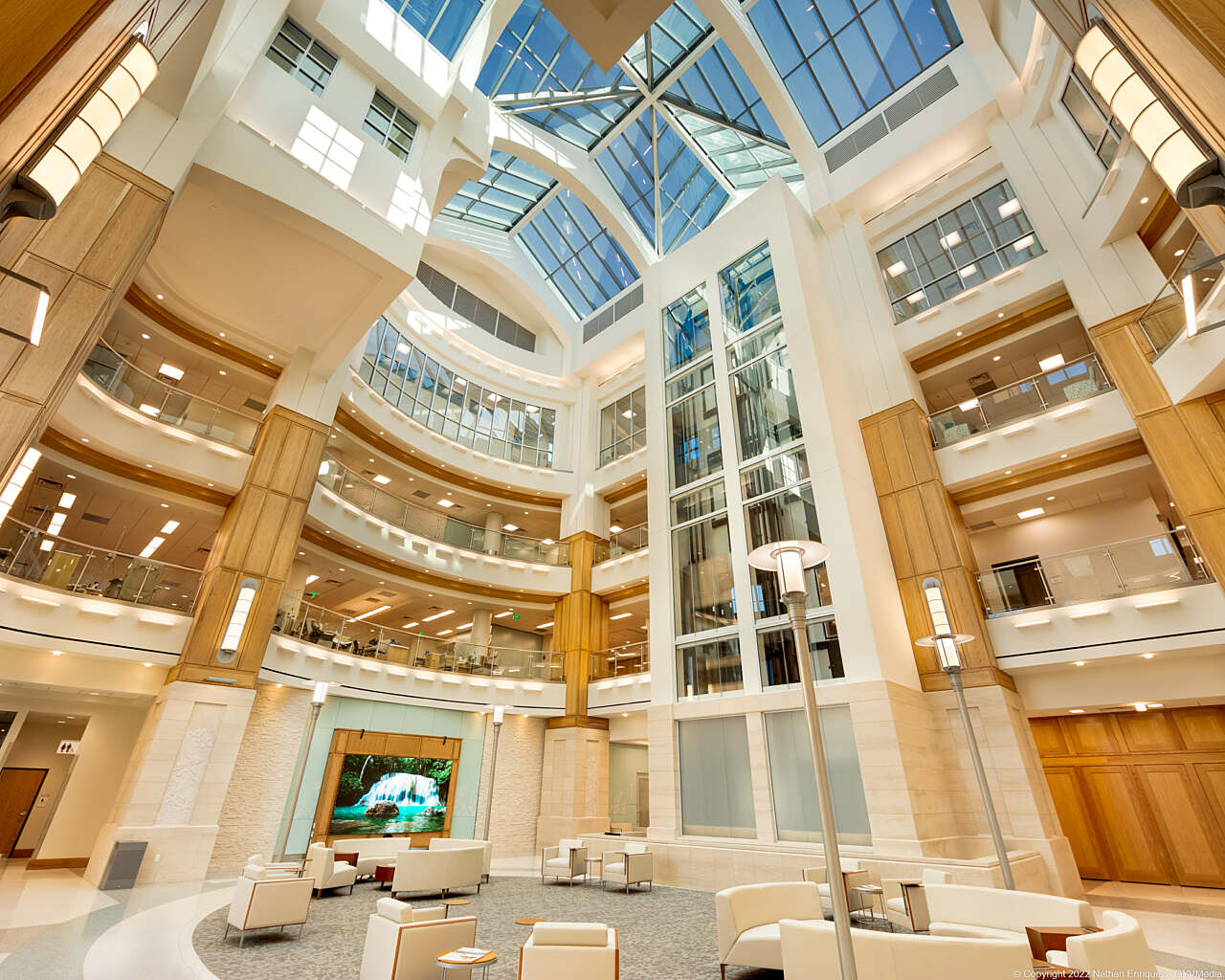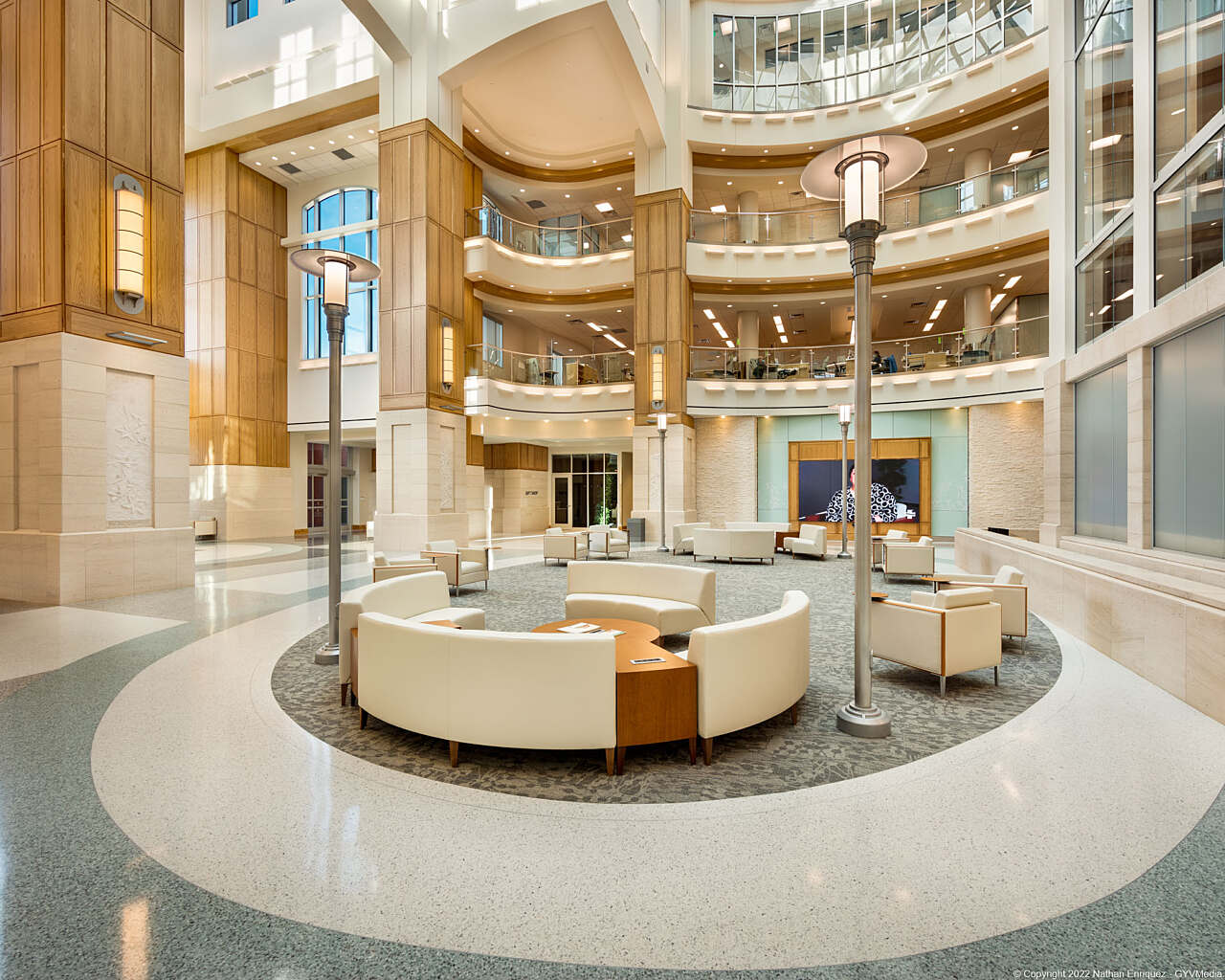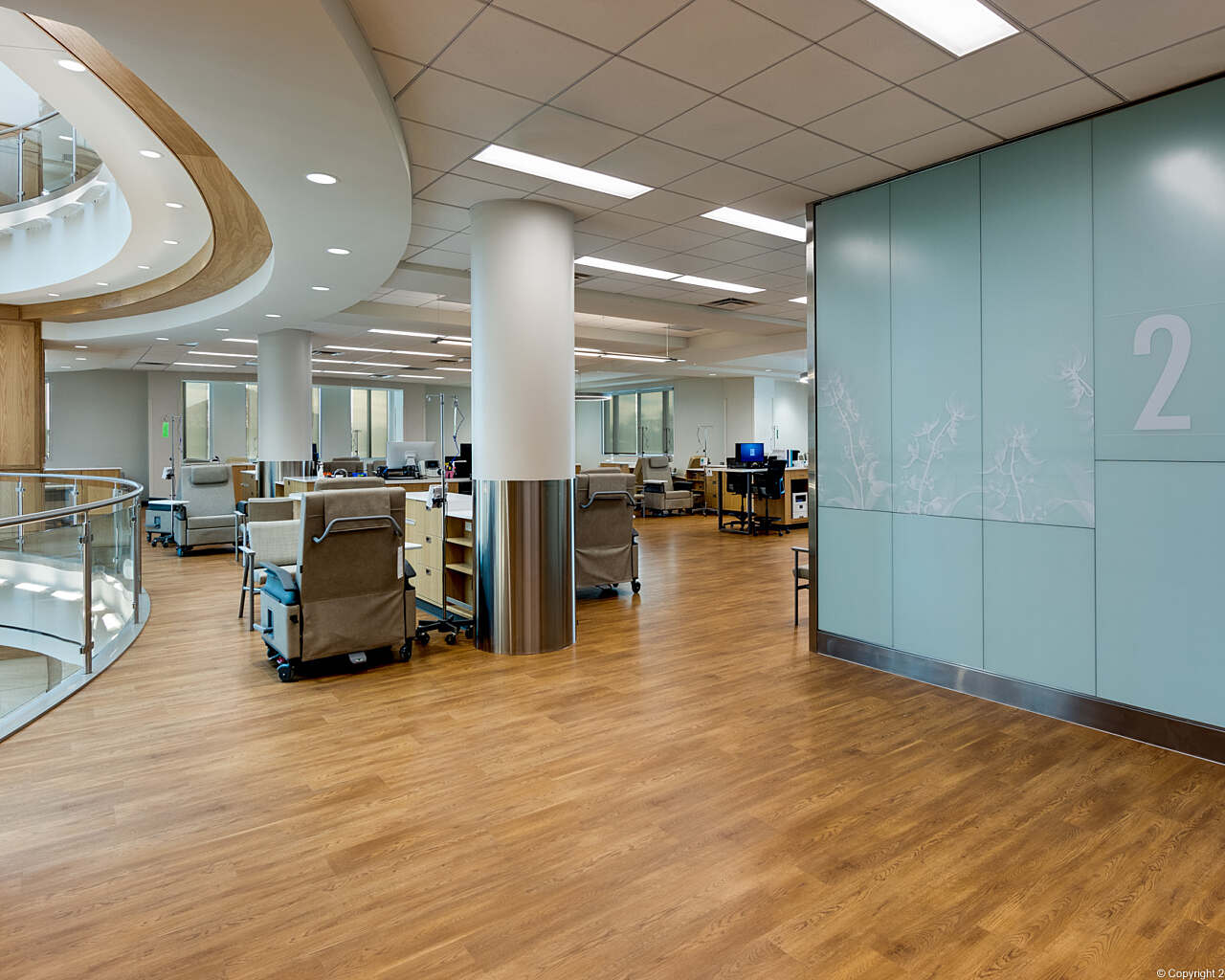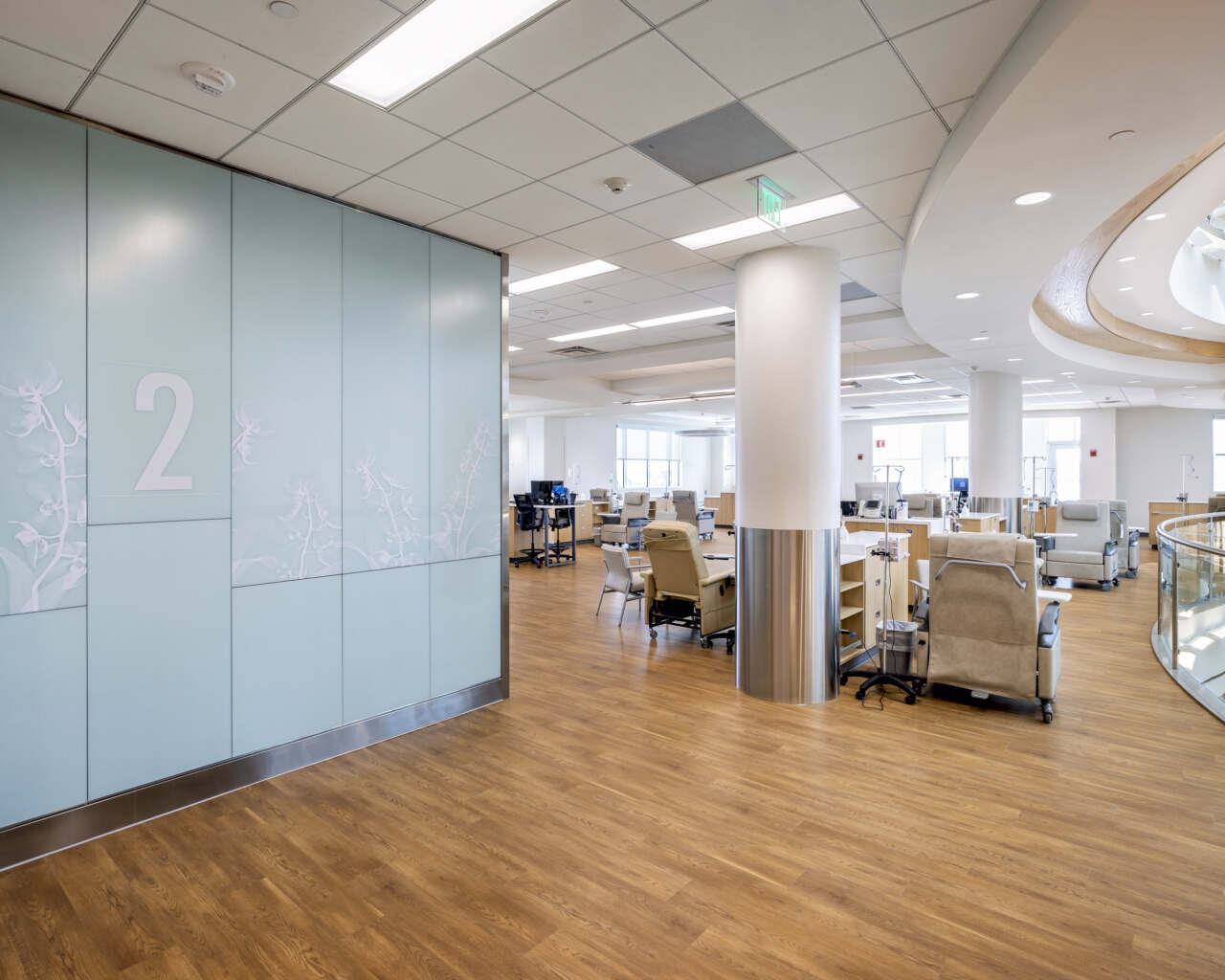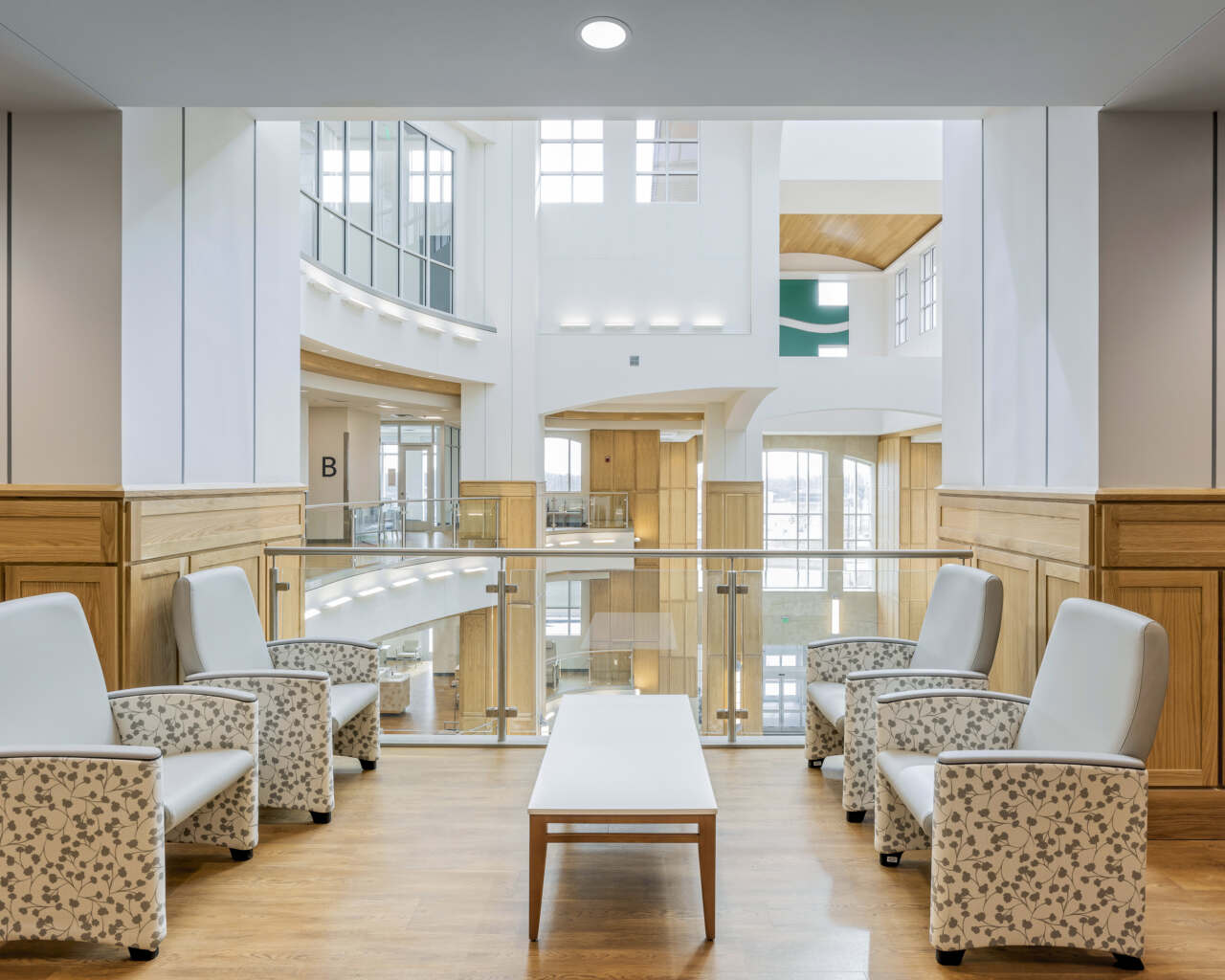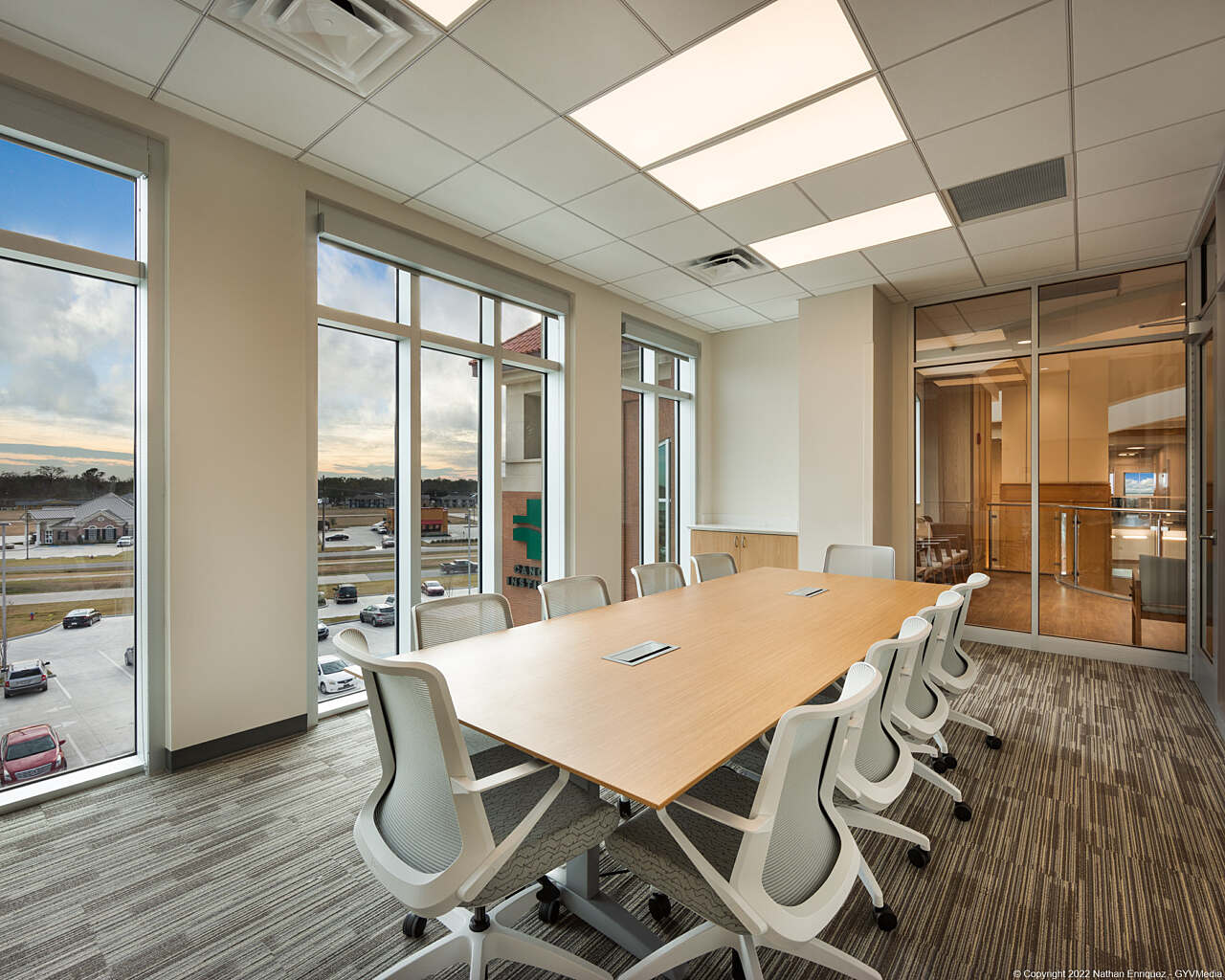 Our partners, like DonahueFavret, were with us because they took ownership of the project. That's the kind of commitment we saw from them time and time again. Even after the events of Hurricane Ida, they still made sure we stayed on schedule... because the patients were still going to come. They still came after the storm, and because of our partners, we were able to continue operations without skipping a beat.
Greg Stock, CEO
Thibodaux Regional Health System