Historic renovation brings additional multi-family downtown.
DonahueFavret Contractors provided design assist services through its preconstruction services department and renovated this historic former hotel connected to the Saenger Theatre into 32 studio and one-bedroom apartments. Amenities include a community room, fitness center and rooftop terrace.
DFC performed selective demolition, historic restoration of the existing lobby finishes and terrazzo, and new construction of the apartment spaces using metal studs, drywall and paint. One hundred one new wood windows that matched the existing historic windows were installed. Two new hydraulic elevators were added to the building.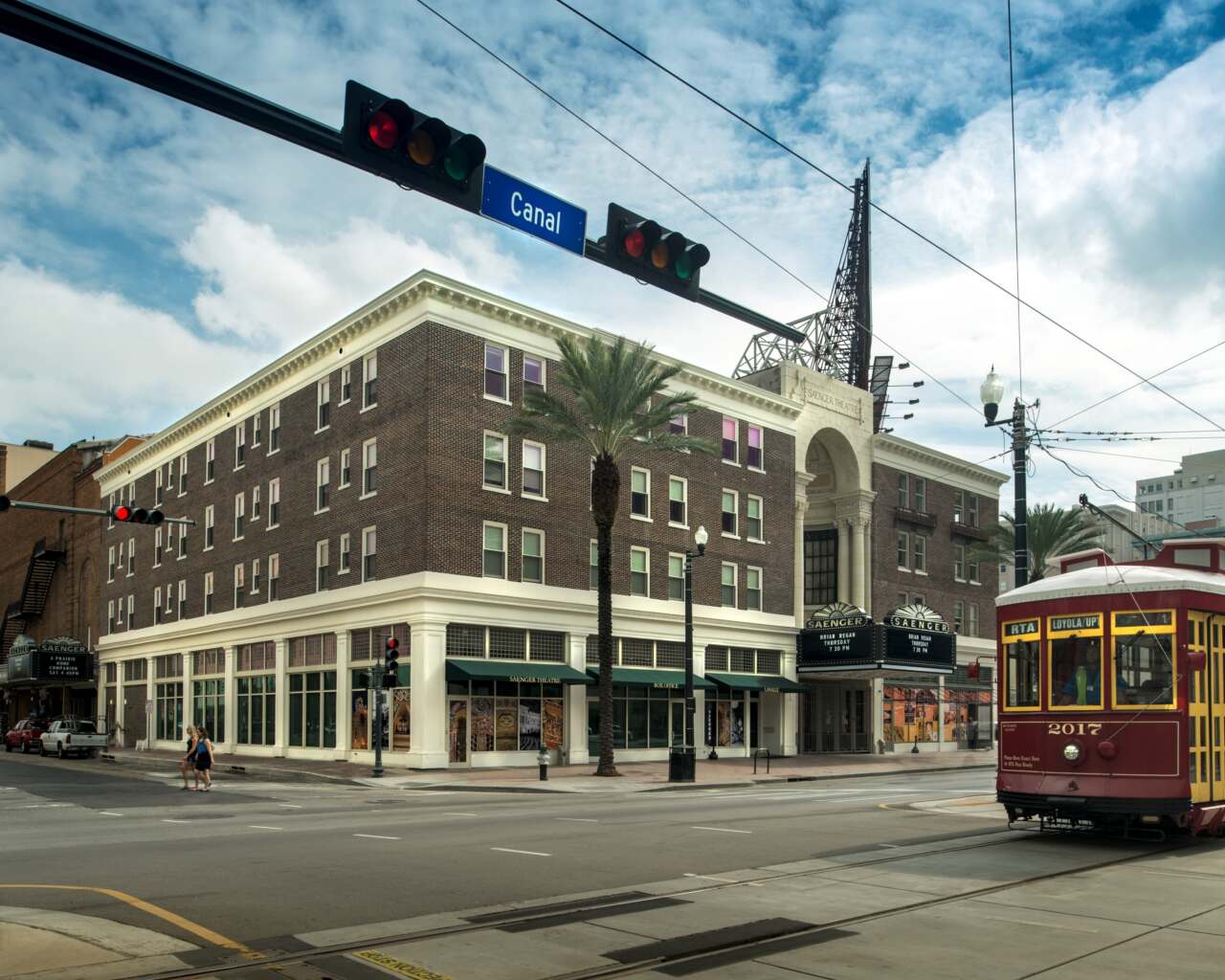 Completion

14 months (2013)

Owner

Reliance-LaSalle Associates

Architect

Project Location

New Orleans, LA