Abandoned school experiences a much-needed revitalization.
Lycée Français de la Nouvelle Orléans is a new K-12 school in New Orleans, Louisiana that follows the French national curriculum and is accredited by the French Ministry of Education. Lycée offers its students the opportunity to achieve both a high school diploma and French Baccalaureate simultaneously. Due to the ever-growing nature of the program, this renovation and expansion project addresses the need for a combined, central campus.
The campus includes the 32,168 SF restoration of the historic Alfred C. Priestley Junior High building and its adjacent 6,590 SF gymnasium, as well as a new 8,695 SF addition designed to complement the same architectural vernacular. The original building consisted of brick masonry wall, wood timbers and joists, and terracotta – all of which remained in the restoration of the building. Programmatically, the new campus features 14 classrooms (including two science labs), state-of-the-art library and media center, administrative offices, ADA-compliant elevators, and a multi-purpose gymnasium, as well as rain gardens along the perimeter of the building to serve as stormwater detention and bio habitat.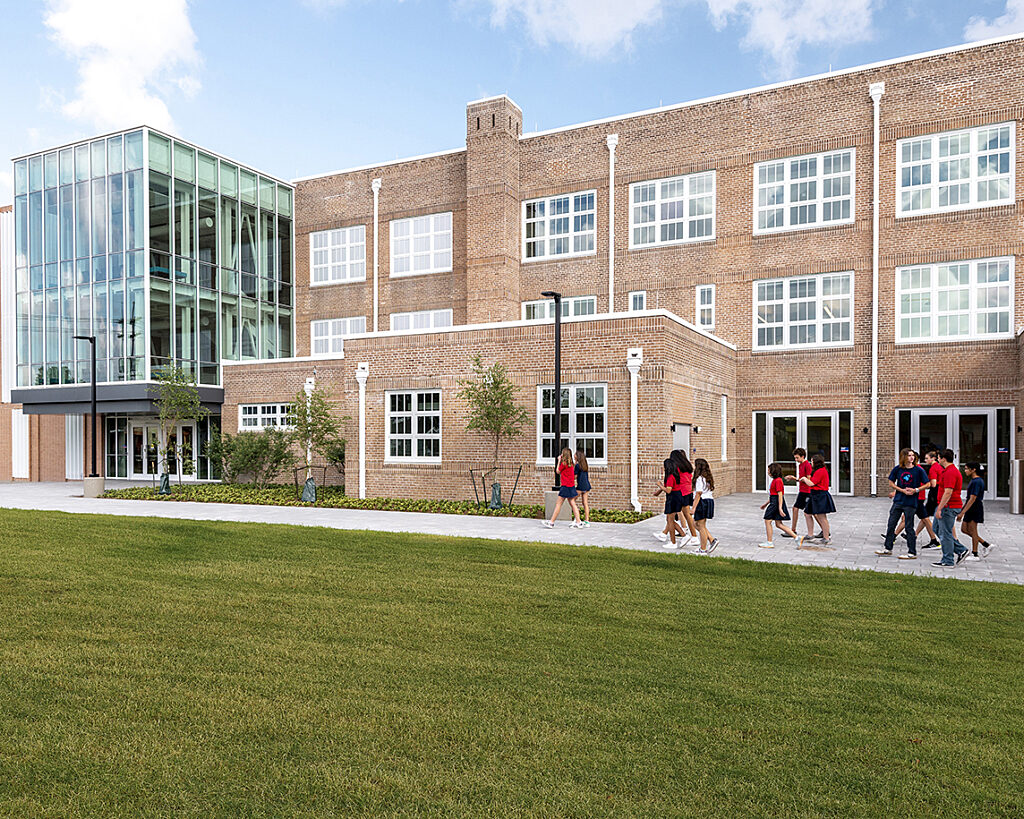 Completion

13 months (2021)

Architect

Project Location

New Orleans, LA
The beginning of a new chapter.
Despite the many unforeseen challenges presented throughout the project, our team worked tirelessly to meet the owner's challenging schedule and tight budget requirements. Through collaboration and research, we developed time-saving and effective solutions for this sensitive historic renovation and new building effort. All this while navigating Hurricane Ida in the summer of 2021 during the height of the construction process
The resulting project reflects a sense of change and evolution through visual cues such as gradients and shifts in various patterns. The 3-story atrium at the entrance of the building is set to inspire countless generations of students. The prominent red door that once served as the main entrance to the school is now observed by the red staircase featured in the new addition. This signifies both the beginnings of the school and the momentum that its faculty and students maintain moving forward.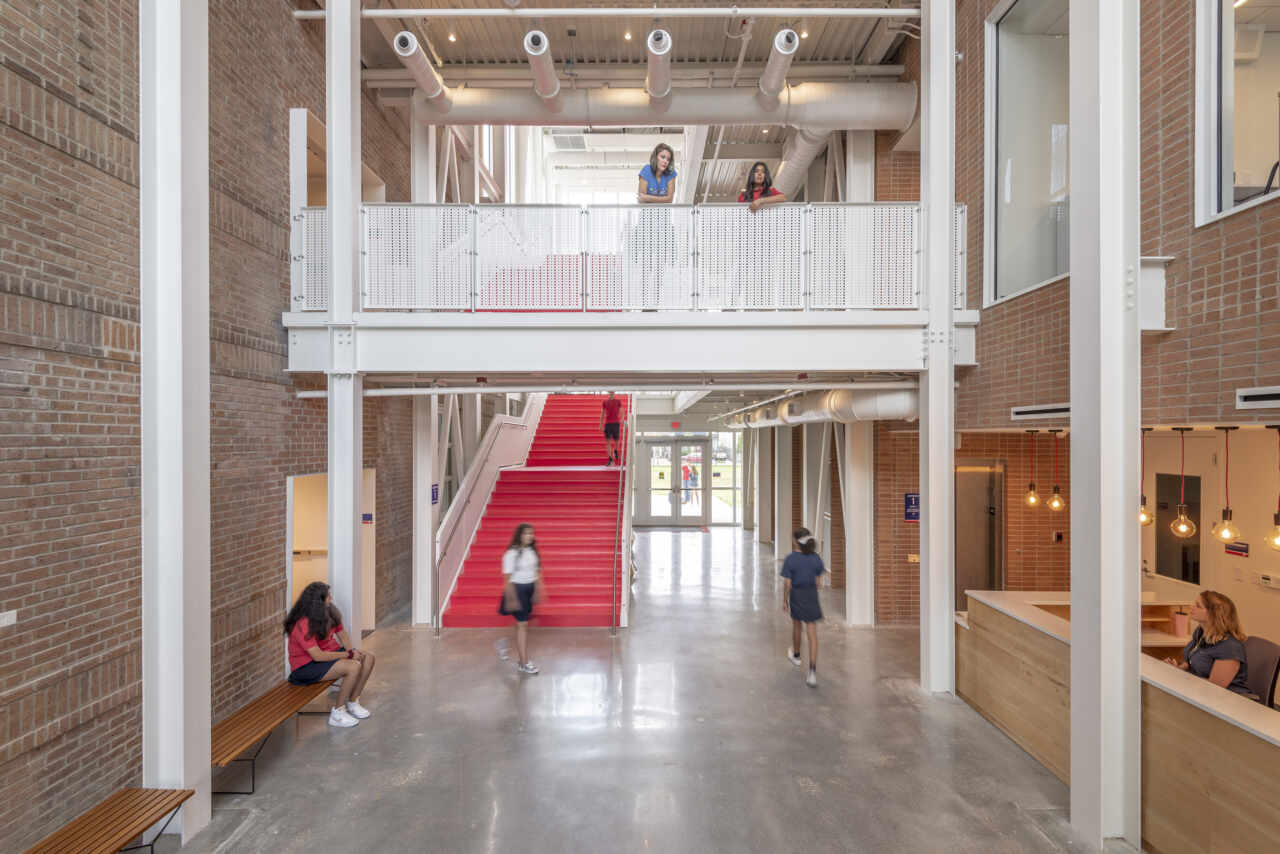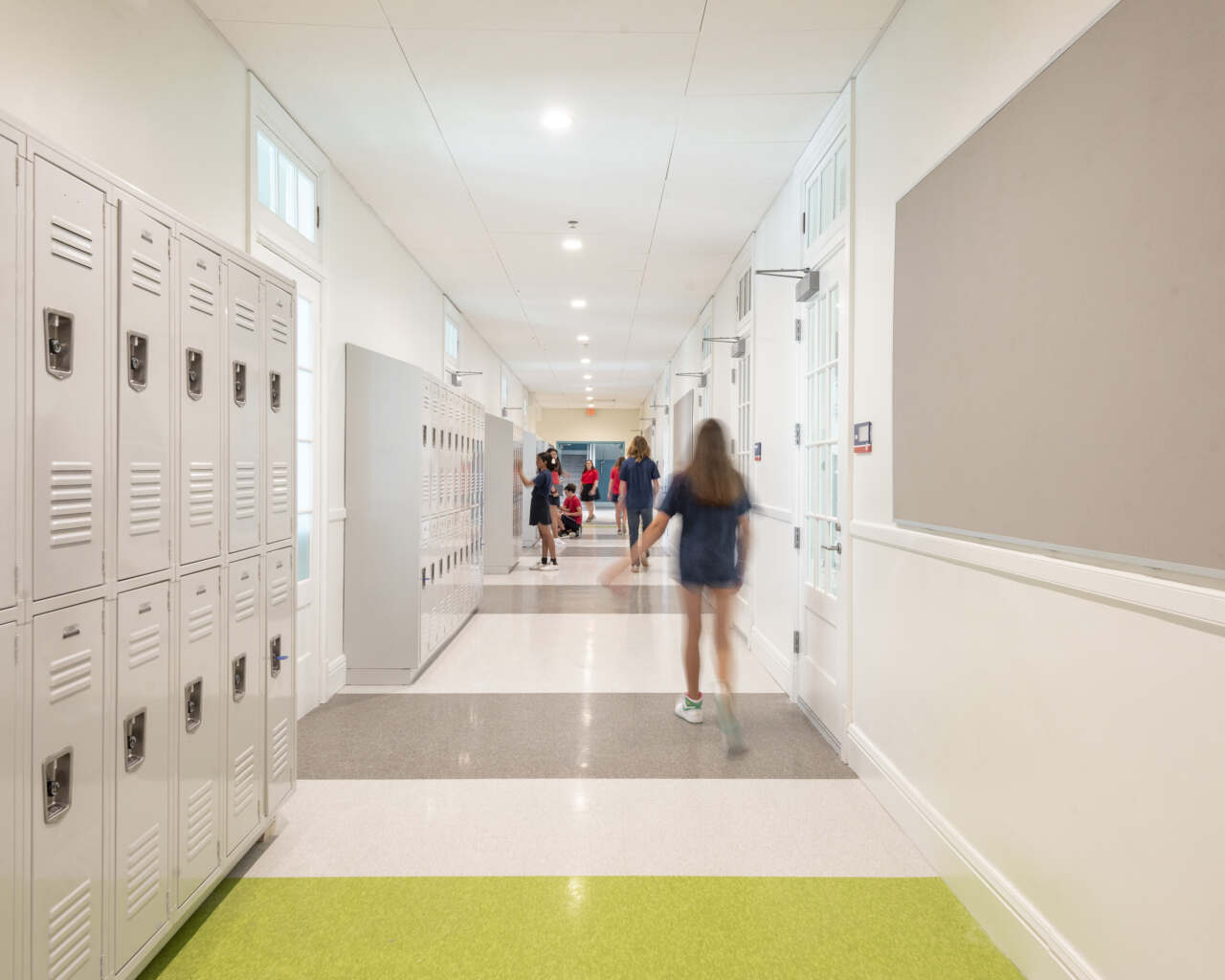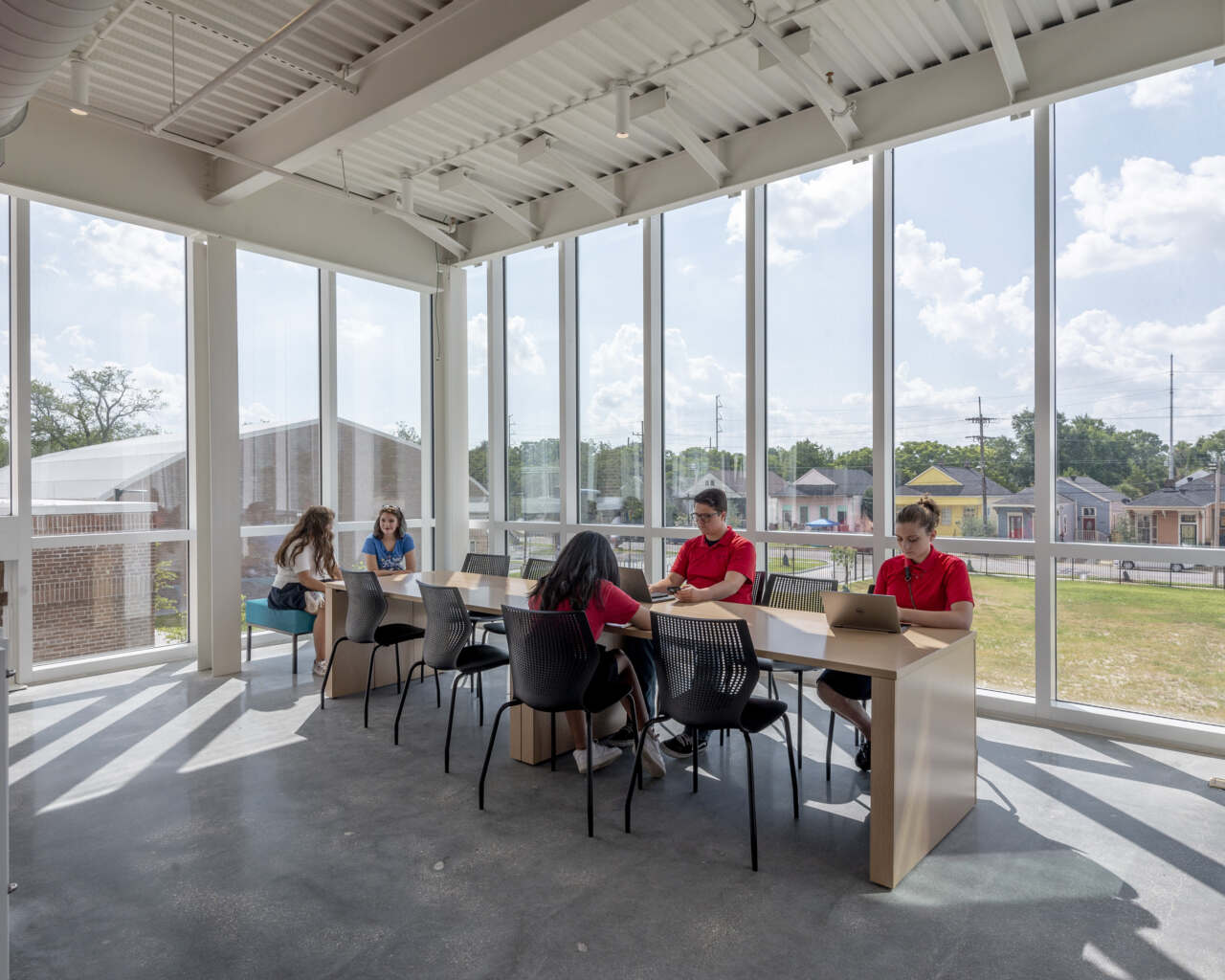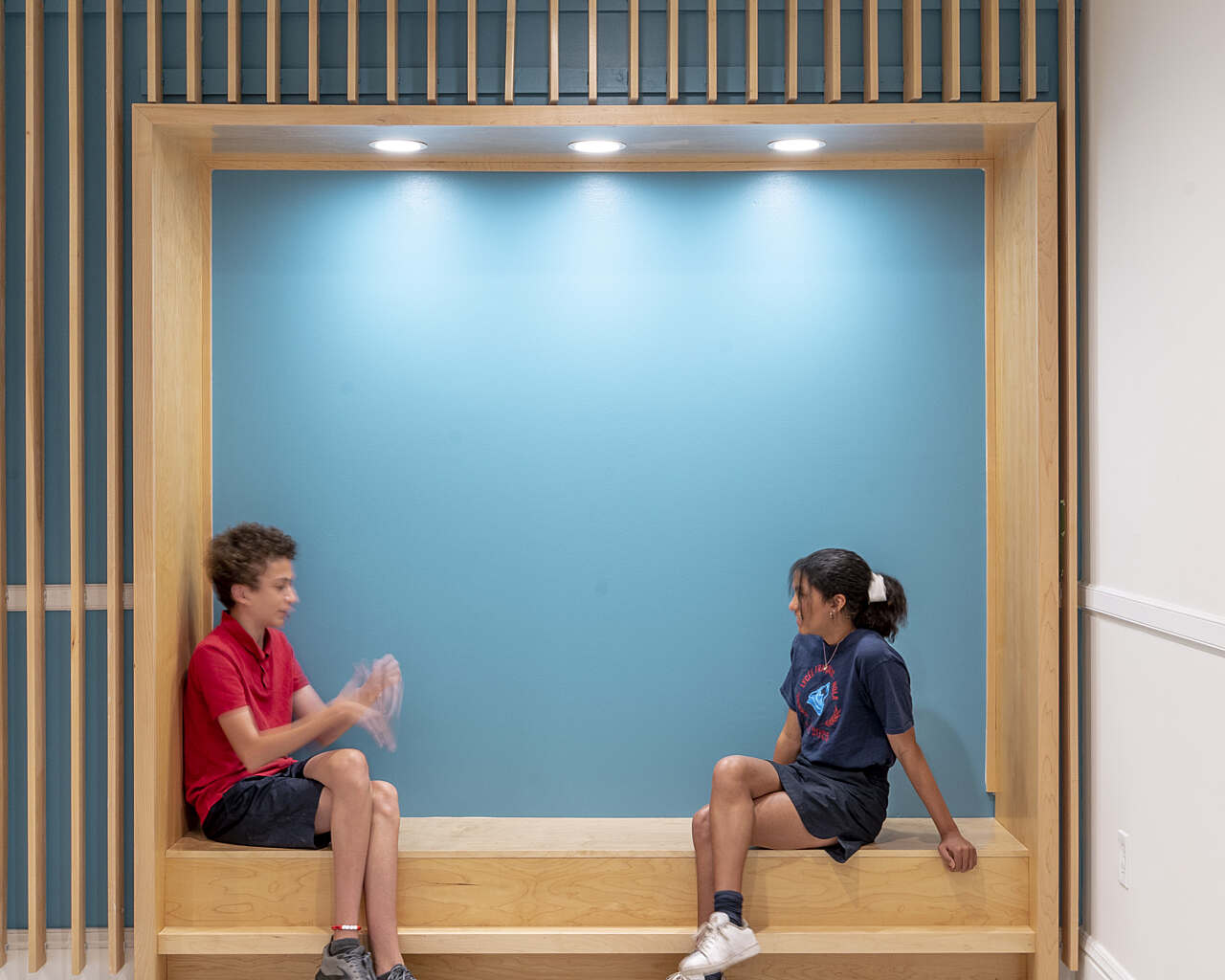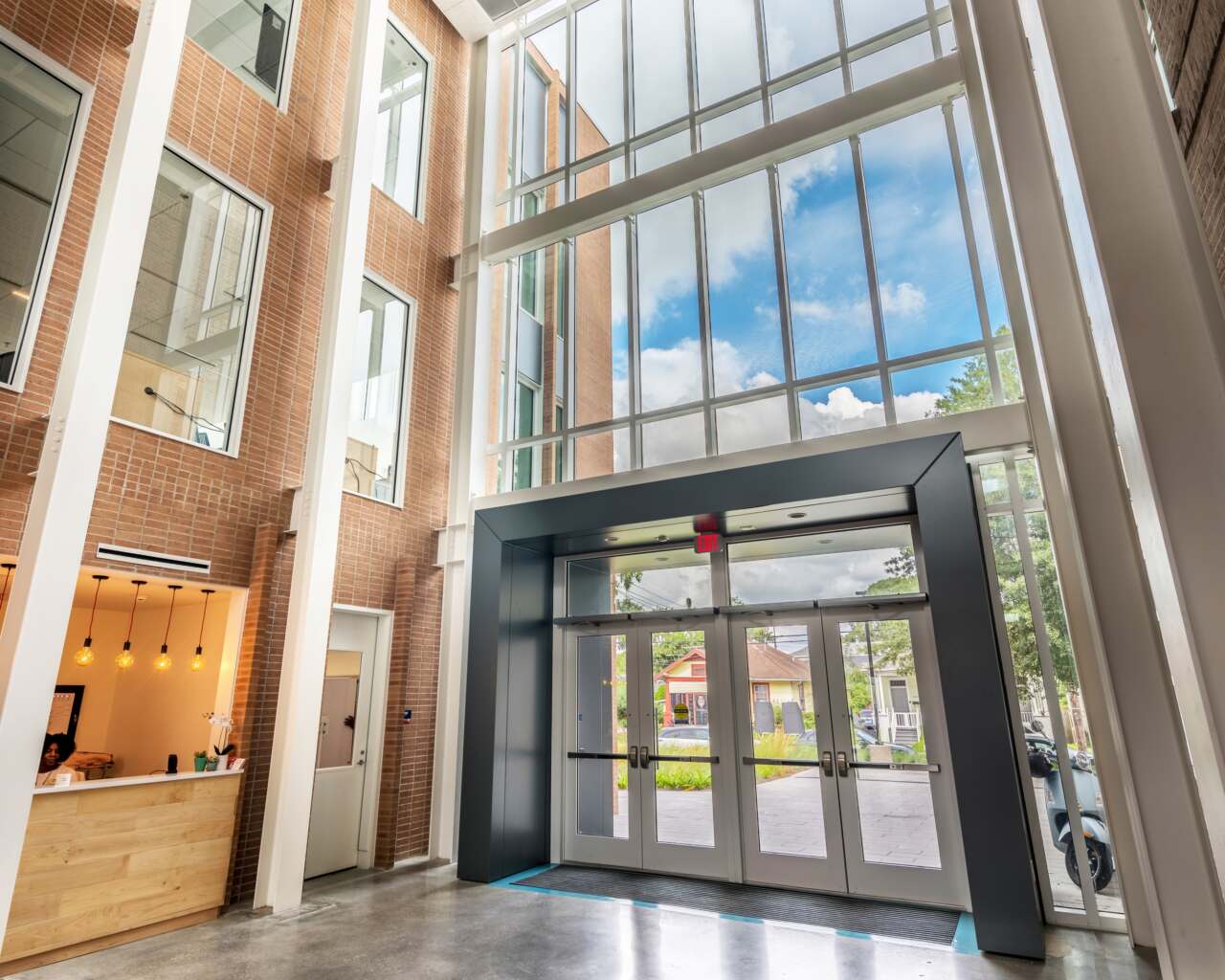 Your wonderful and dedicated team transformed the abandoned and decrepit historic Alfred C. Priestly school into a remarkable and beautiful state-of-the-art building in the Carrollton area of New Orleans.
Chase McLaurin, Ph.D.
CEO, Lycée Français de la Nouvelle-Orleans