Heavy BIM coordination mitigates project challenges.
DonahueFavret Contractors was selected to construct this state-of the-art 66,000 SF corporate headquarters for Globalstar Technologies based on GCs and Fee along with a client interview. Once selected, our Preconstruction department immediately began working with the architect and engineers on selecting exterior skin systems, MEP systems and site analysis all while constantly monitoring the overall construction budget. Our team was released to start site work and clearing on an early release package while the design progressed. This project utilized BIM coordination for the entire Preconstruction efforts including all MEP systems, curtainwall, structural steel and modular walls.
Once the design was complete, our team, which had been in nearly all of the Preconstruction meetings, made a seamless integration into the construction phase. The project consisted of deep foundations, structural steel structure, curtain-wall glazing system, metal panels, high end interior finishes and interior modular walls. Due to the high level BIM coordination, the project came together with minimal questions or challenges.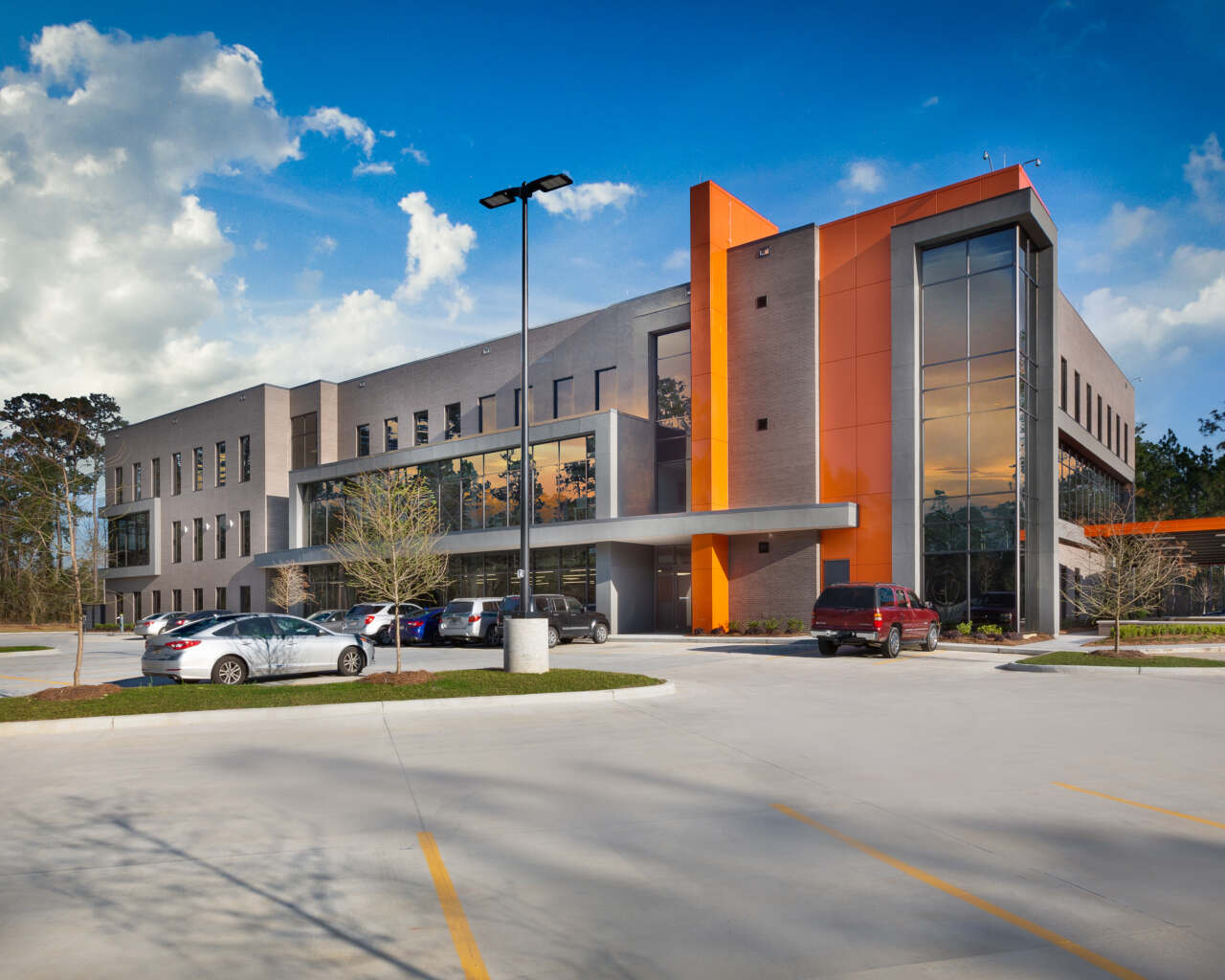 Completion

13 months (2018)

Owner

Thermo Covington, LLC

Architect

Project Location

Covington, LA
The project management, construction, submittal, and billing processes were seamless. Your team while multifunctional moves and constructs as one. Coordinating subs, working with architects, engineers, and all our own sub-contractors, from cablers, to furniture, your team treated each component as one consolidated effort, never ever shifting responsibility.
Vicky Gehbauer, Sr. Director Corporate Facilities and Wellness
Globalstar