Affordable housing offers rich, much-needed community amenities.
The Groves at Mile Branch Creek is an affordable housing developed an owned by Renaissance Development Neighborhood Corporation, a subsidiary of the Volunteers of America Greater New Orleans. The Groves boasts 94 housing units in 24 buildings on 15 acres. Available to all residents is a community center that includes conference and counseling rooms, fitness studio clubhouse with kitchen, and a computer lab. The lush green surroundings includes a paw park, children's playground, grill stations, citrus orchard and garden, performance stage, and a recreational field for organized sports.
DonahueFavret quickly jumped onboard with the owners, architects, and designers to offer construction and budgetary counseling to assist in keeping the project moving forward in a positive direction. Our team was also contracted to provide design-build services for the mechanical, electrical, and plumbing scopes of work.
RNDC quickly went to work to secure grants and tax credits to make the project financially viable. DFC assisted in developing a waste management program, in which we exceeded recyclable content. We also selected equipment and fixtures that adhered to the Enterprise Green Communities criteria.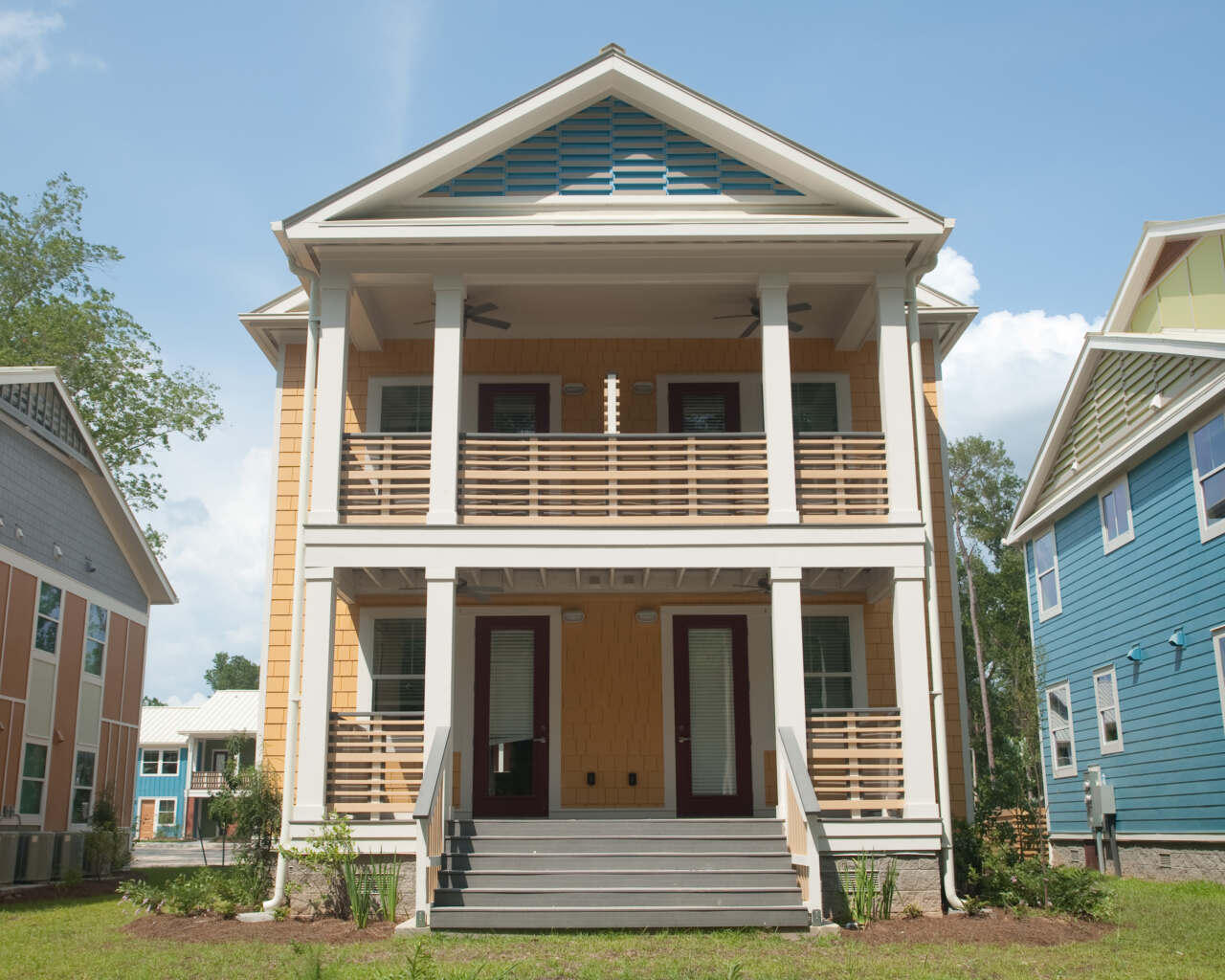 Square Footage

24 buildings, 94 housing units on 15 acres

Completion

302 days Phase 1, 389 days Phase 2

Owner

Renaissance Neighborhood Development Corp.

Architect

Project Location

Covington, LA